Taiwan Tea specialty shop "Gongcha (ゴンチャ)" is a Taiwan Tea Cafe, which opened in 2006 in Taiwan and now already has multiplied into 1,500 stores over 19 different countries.
The first branch of this shop first opened in Omotesando, Harajuku in 2015 and it now has 6 further branches within Tokyo. A new 7th branch shop opened in Shinjuku HALC on 27th October 2017.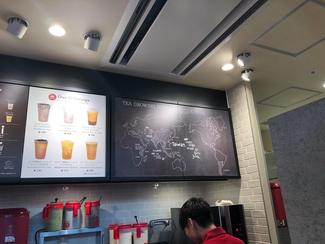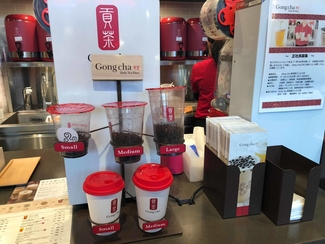 The secret of its popularity is can be found in the choices that customers can make like when customizing the sweetness of their drinks, how much ice they want to add and also providing a range of choices on toppings from over 5 flavours such as pearl (tapioca) and much more!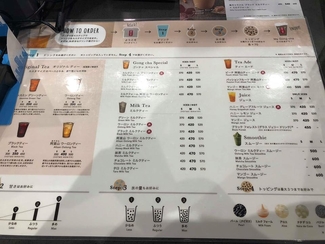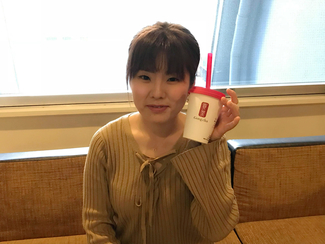 Taiwanese tea S size: from 300 yen
Black Milk Tea + Pearl (tapioca) M Size: 490 yen
Oolong Milk Tea + Aloe M Size: 490 yen
The shop provides fruit cake and now has added a new lemon cake including pineapple cakes, which is popular as Taiwanese souvenirs. "Pineapple Cake" is a sweet traditional Taiwanese pastry containing butter, flour, egg, sugar, and pineapple jam.
・Lemon Cake: 200 yen/piece
・Pineapple Cake: 250 yen/piece
・Mango Cake: 250 yen/piece
NOTE: All prices are tax excluded.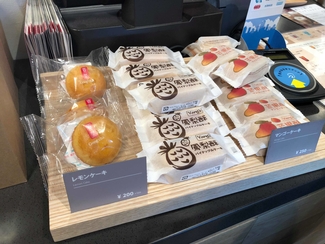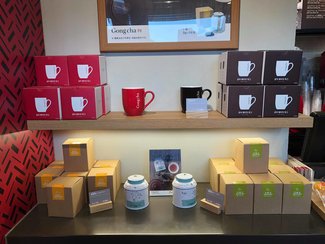 Information
Shop Name
Gongcha (ゴンチャ)
Address
Shinjuku HALC 1F, 1-5-1 Nishi-Shinjuku, Shinjuku-ku, Tokyo
TEL
03-6258-0966
Business Hour
10:00-22:00
Closed
None
Access
111m from "Shinjuku Station" west exit
NOTE: Shops information such as price, cuisine contents, opening hours, closing time or additional details may be subject to change, so please be sure to check the latest information directly at the shop.
Access Map