The production and coverage staff that make up "YOKOSO Shinjuku" (Japanese, English, Chinese, Korean edition) vary considerably in different nationalities and age. We take daily walks around Shinjuku, look for delicious shops, collect various HOT topics and post then post them on our website. Please keep checking in to see what's on and new!
YOKOSO Shinjuku Editor Department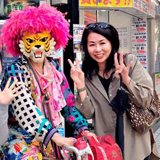 Chief Editor/Writer Mami Matsuo
Hello! I'm Mami Matsuo. I'm Japanese, I was born and raised in Tokyo. I was a travel writer for magazines for over 10 years. After married I have been working as Web director. My hobbies are traveling, hot springs, yoga, shrines, eating exquisite foods and exploring exciting new places. It was in Shinjuku that I often with my friends and this has happened since I was a young child. Back then I would always visit the Shinjuku department store with my mother. My current day office is also located in the same area since a long time. That is why I love the town of Shinjuku. I will try my best to introduce you the charm of such place, known as Shinjuku!  ■My travel Instgram
---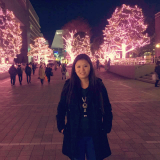 English Edition Sunita Waiba
Hello, Everyone! My name is Sunita and I am from Nepal. When I came to Japan, I was living in the Gifu Prefecture. After graduating at Japanese language school, I decided to enter a vocational school and that's when I moved to Tokyo. When I came to Tokyo, my first job placement was Shinjuku. Shinjuku is a city that never sleeps and always bright even at night. So, I would like to introduce you to some much more information that is overflowing from this town, known as Shinjuku. I hope this will help you to discover the charm of Shinjuku. Thank-you!
---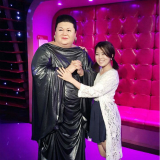 Chinese Edition Reigyoku Lee
Nihao! It's Reigyoku Lee from China! Since I came to Japan, Shinjuku is the city where I have lived for much of my time here. Shinjuku is an interesting town, which shows it's self always as a modern and energetic place. I would like to give you more information on Shinjuku and from now on I will be posting a lot of pictures and articles, so please look forward to whats to come!
---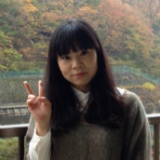 Korean edition Eunji Cheon
Hello! I am Cheon from Korea. Right now, I am working in Ichii Ltd. International Service Office as a room advisor for Korean people. It has already been 10 years since I came to Japan. At first, I was a student of a Japanese language school but since then I have become a mother of two lovely children. Shinjuku, is a place where I often visit with my children, it is a fun town filled with vibrancy and energy. Why don't you also visit and find out more unknown and charming things about Shinjuku at our website "Yokoso Shinjuku"?
---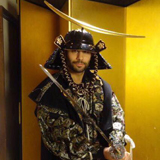 English Edition Hafed
Hi, my name is Hafed, I am a British Architect living in London. I help Yokoso Shinjuku by proofreading and supporting them with English sentence corrections. I have a large interest in Japanese culture and it is my dream to live Japan. I hope to visit again soon.


---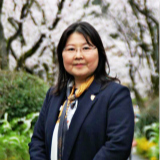 Chinese Edition Chunji Kyo
My name is Kyo Chunji. It has been nearly 30 years since I came to Japan. When I was in China I saw a Japanese movie called "Kimi yo Funnu no Kawa o Watare" and I longed since then to visit Shinjuku. It is now 3 years since I opened a Tokyo Chinese Language School in Shinjuku. Shinjuku is always crowded with many foreigners and is a consistently a very lively place. Shinjuku is a powerful source for me and so I would like to share my experience and knowledge of Shinjuku with everyone.
---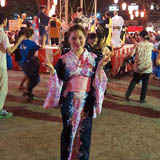 Assistant Duong Thi Huong
XIN CHAO! It is Huong who came from Vietnam. I have been living in Tokyo for 4 years since I came to Japan and I am often found shopping and playing in Shinjuku. There are goods ranging from the exclusive to the ordinary. I love Shinjuku Street, it is very convenient! I would like to convey as much fun information to everyone as possible. Thank you.
---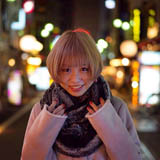 Japanese Edition Writer Madoka Komado
Besides the writer industry, I am fascinated by Shinjuku Golden Street and work twice a week. I was so attracted to the charm-filled city of Shinjuku that right now I also live in Shinjuku too. I love meat, ice-cream and wine. My hobby is to make accessories. I would like to share the delightful and exciting aspects of Shinjuku, such as fine gourmet, restaurants and current events.
---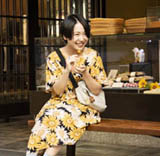 Japanese Edition Writer Kana Hisamoto
I love walking. It is my dream to be invited to a Silicon Valley headquarters party someday using Google Maps as my local guide. Shinjuku has a huge variety of smells and tastes, each place is different even though you are in the same district. I have an impression that Shinjuku will be a place where you will get addicted to go even without any reason. I would like to write my heartfelt fascinating for this town of Shinjuku.
---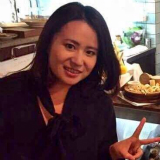 Japanese Edition Writer Kyoko Fukuda
My name is Kyoko Fukuda. Since I was in college, I have been visiting Shinjuku with my friends. My work place office is also located in this town. For shopping, I mostly visit Shinjuku. Looking back, I cannot tell my life story without introducing Shinjuku. It is the attraction of the town that brings me here, where there are several types of restaurants and many varieties of shops. I would be pleased if I can help discover more depth to Shinjuku. By the way, the one I like the most is Shinjuku 3-chome. Thank-you!
---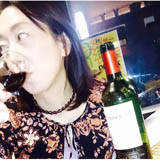 Movie Writer Yasue Miwa
From childhood days I loved to watch movies and when I saw the logo of Distribution Company on the cinema screens, I had a dream that "I wanted to enter this company". It was a reckless dream but miraculously I was able to fulfill that ambition. After a burning passion for the promotion of Hollywood movie software, I started my own business. I was fascinated by the Asian movies and followed the path of movie writer. I also love Korean movies. I am also the member of 'Japan Film pen Club'.
---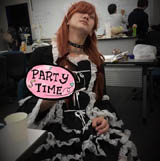 Writer Yukimi Tanimura
A few years ago, I came to Tokyo from Iwate Prefecture, to join University. When I was freshly established in Tokyo, I had an image that Shinjuku is a bit scary. But after my graduation I started to live in Shinjuku Ward because I became attracted to this town where various cultures merge. I would like to introduce you more about Shinjuku culture and charm that will make you feel that 'Shinjuku is a fun place'. My hobbies are Tanka and Hiku (Haiku magazine "Town" member).
---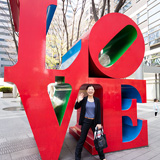 Japanese Edition Mihoko Mori
It's me Mihoko Mori, I am incharge for the illustration side of YOKOSO Shinjuku. During high school, I was inspired by Shinjuku, especially West Shinjuku, which was my place of learning. West Shinjuku is a music area where you can find many rare record shops. The city of Shinjuku is the crucible of culture. Shinjuku is the best place for both hanging out and learning even! It is a city where you can meet various people. If you get tired of the crowd, then you can go to the 5-6 chome area of Shinjuku! It is such great place!
---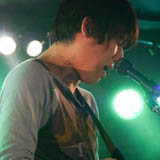 Japanese Edition Go Kadowaki
Shinjuku is rich in tea ceremonies, the baby's bread is delicious, the record collection at the disc union is the best, and it is a place where I have had a lot of talks with my musical companions. For me it has become a place to live, purchase Shinjuku Gyoen 's year pass, and travel these local places by walking. In this charming town where you can never know everything from the front, the back, and the boundary, we cherish the joy of making carefully and become one of the lights that make up Shinjuku.
---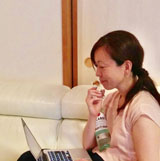 Rie Hata
I love mountains, enjoy going out to drink, I am interested in shopping districts and the local metropolitan government. The most favourite part of the writer's work is coverage! Walk with your own feet and listen to lots of people watching with your own eyes. I would like to convey the charm of Shinjuku's town and its people. The charm of Shinjuku is "the breadth of the bosom". There is a cup of Oden alone. There is a date with a bar with a beautiful night view. There are place to have fun with friends in a beer garden. There is parent and child cake buffet. How you can to enjoy your time and spend it so freely. I love Shinjuku like that and for these reasons.
---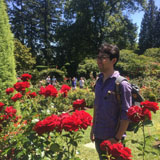 Yoshiro Aka
I think that the good point of Shinjuku is a generous place where all cultures are mixed. Young people and people who are not businessmen and tourists come to this town that everyone creates. I would like to send you a lot of charming facts information about Shinjuku so that you can feel history and its cutting edge, so come and become a part of it!
---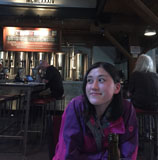 Miho Katayama
I like to write but I am not always satisfied with just being a writer so I am also a painter. My hobby is watching movies. When I moved to Shinjuku-ku, the happiest thing for me to discover here was that there were plenty of movie theaters! There are movie theaters that can be enjoyed on a large screen and there are also mini movie theaters, so movie lover will also love it. The history of Shinjuku is still shallow but there is much to tell about Shinjuku, where a large part of this city is public and mixed.