Do you know that there is a circulation bus which circles the famous sightseeing spots and popular hotels around Shinjuku station which can be taken with only one coin (100 yen)?
Shinjuku WE Bus (LOOP BUS)!!
This time we, editorial department staff, took a ride on "Shinjuku WE bus" and round Shinjuku station.

We rode the WE bus from Hotel Gracery Shinjuku.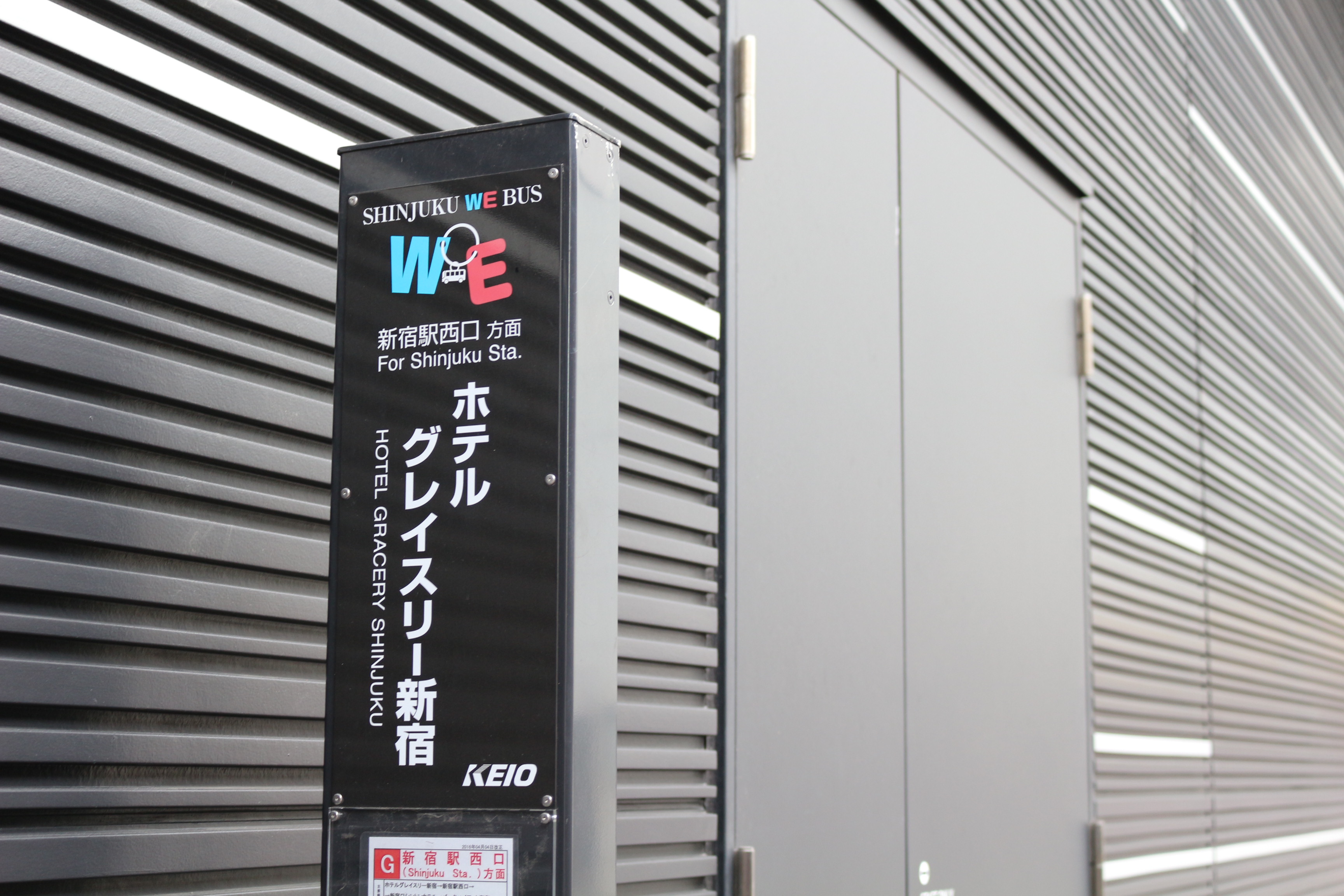 We noticed that the Shinjuku WE bus has special features, with a skylight window from where you can view the amazing tall buildings and illuminated neon-signs.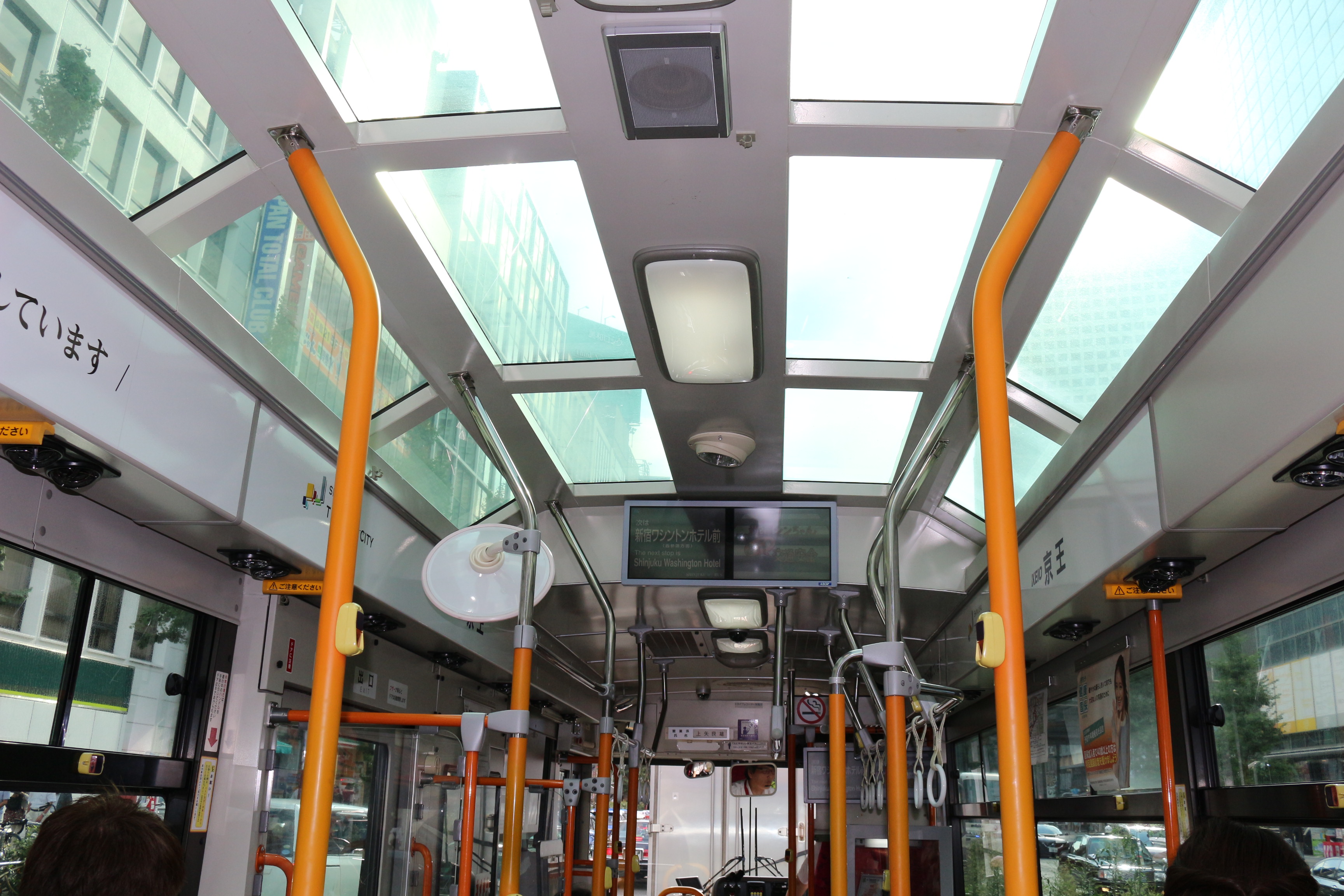 The seat of the bus was printed with the picture of "Godzilla", which is also one of the symbols of Shinjuku.
And the most amazing thing is that there are footprints of Godzilla's feet along the floor of the bus!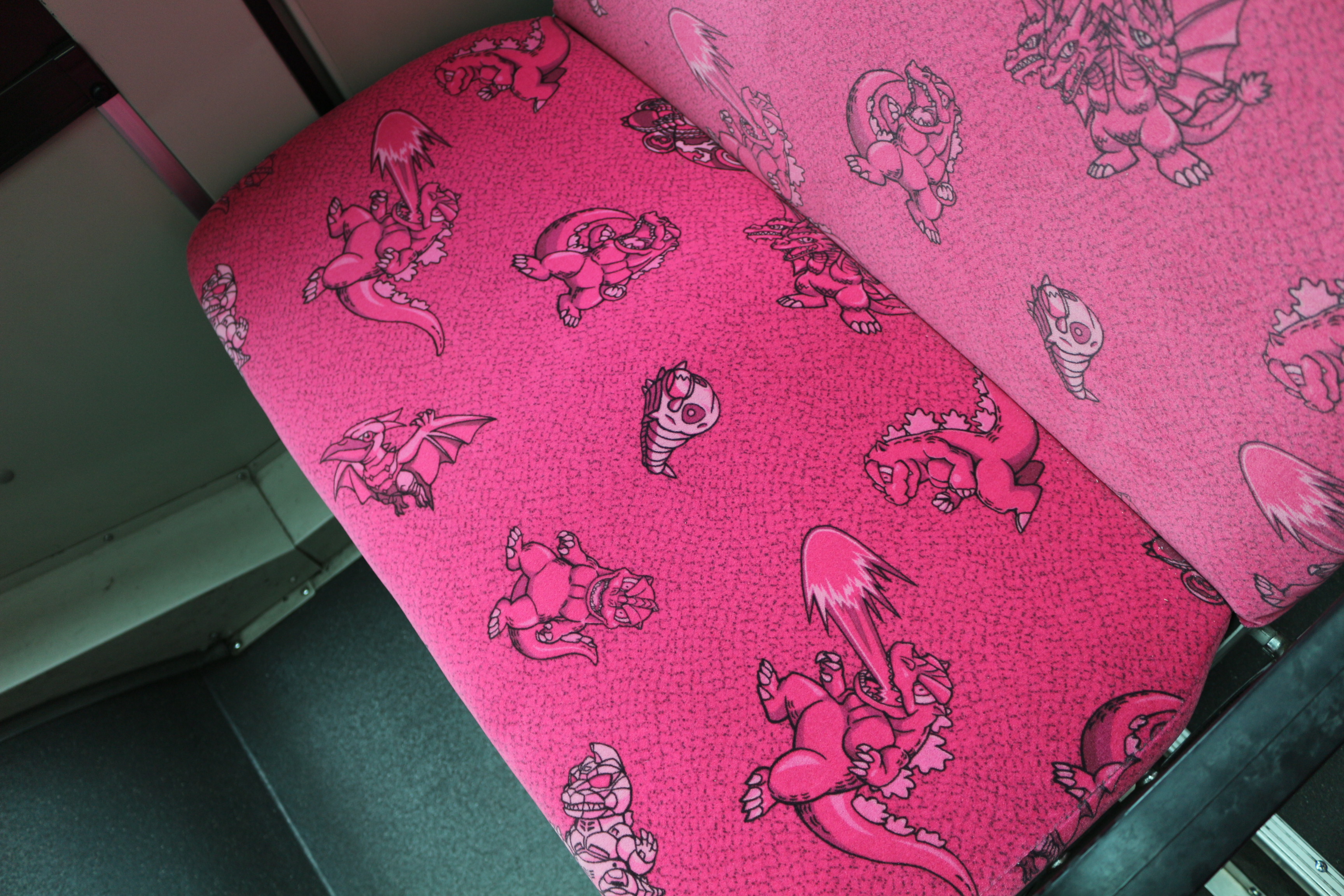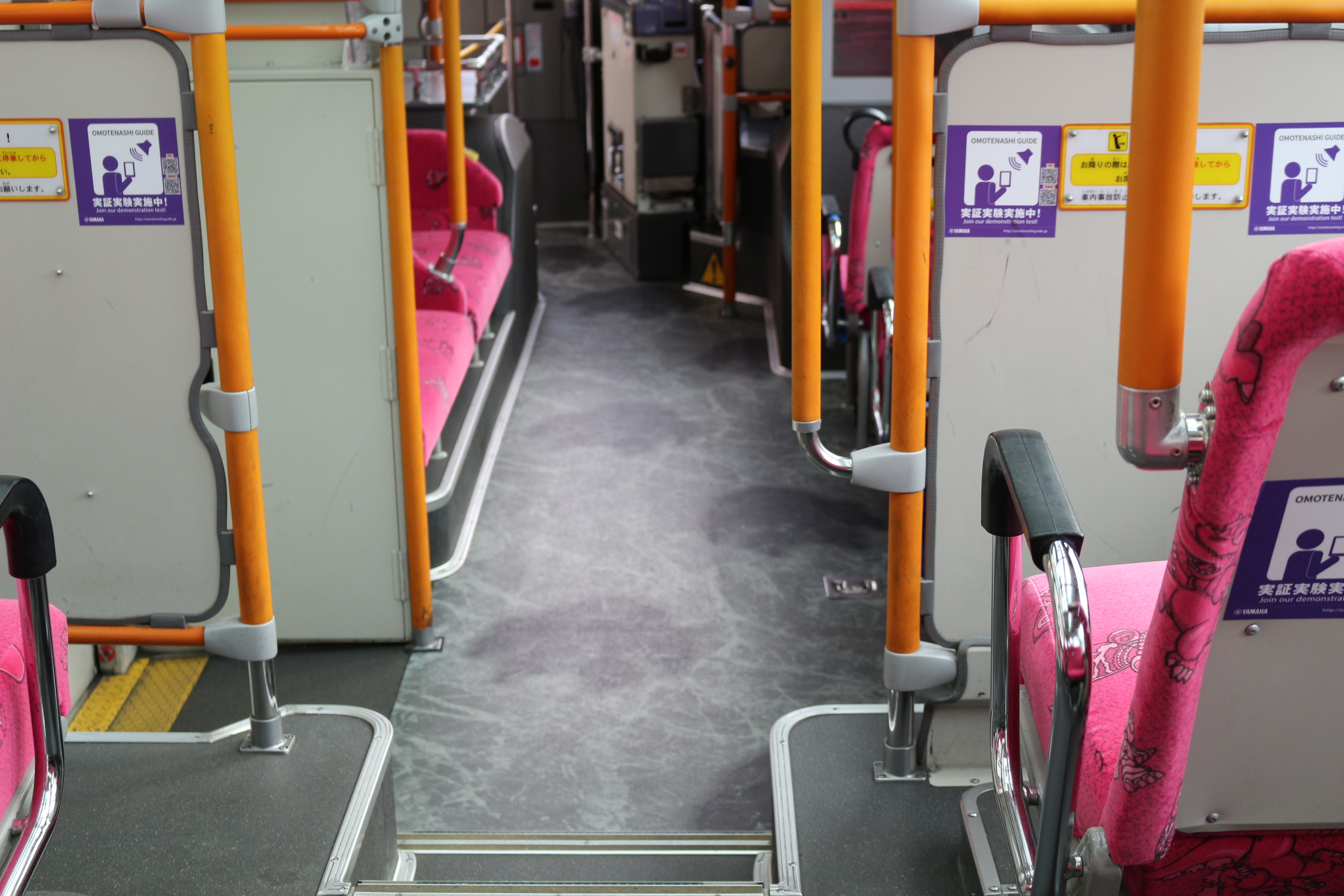 .
Don't you think it's amazing that you can take a round trip of Shinjuku station by riding this bus for only in 100 yen!?

!
It is a great bargin for tourists who may want to get a great view of the area!
Not only that, you can get on the "SHINJUKU WE BUS" an unlimited number of times a day if you purchase a "1-day ticket" which will only cost you 300 yen.
When you feel tired of work or shopping, if you have lots of luggage, if it rains suddenly, if it is a hot summer day or if you don't want to walk anywhere, please try the Shinjuku WE bus!

For more details ➡  http://www.keio-bus.com/ensen-info/webus.html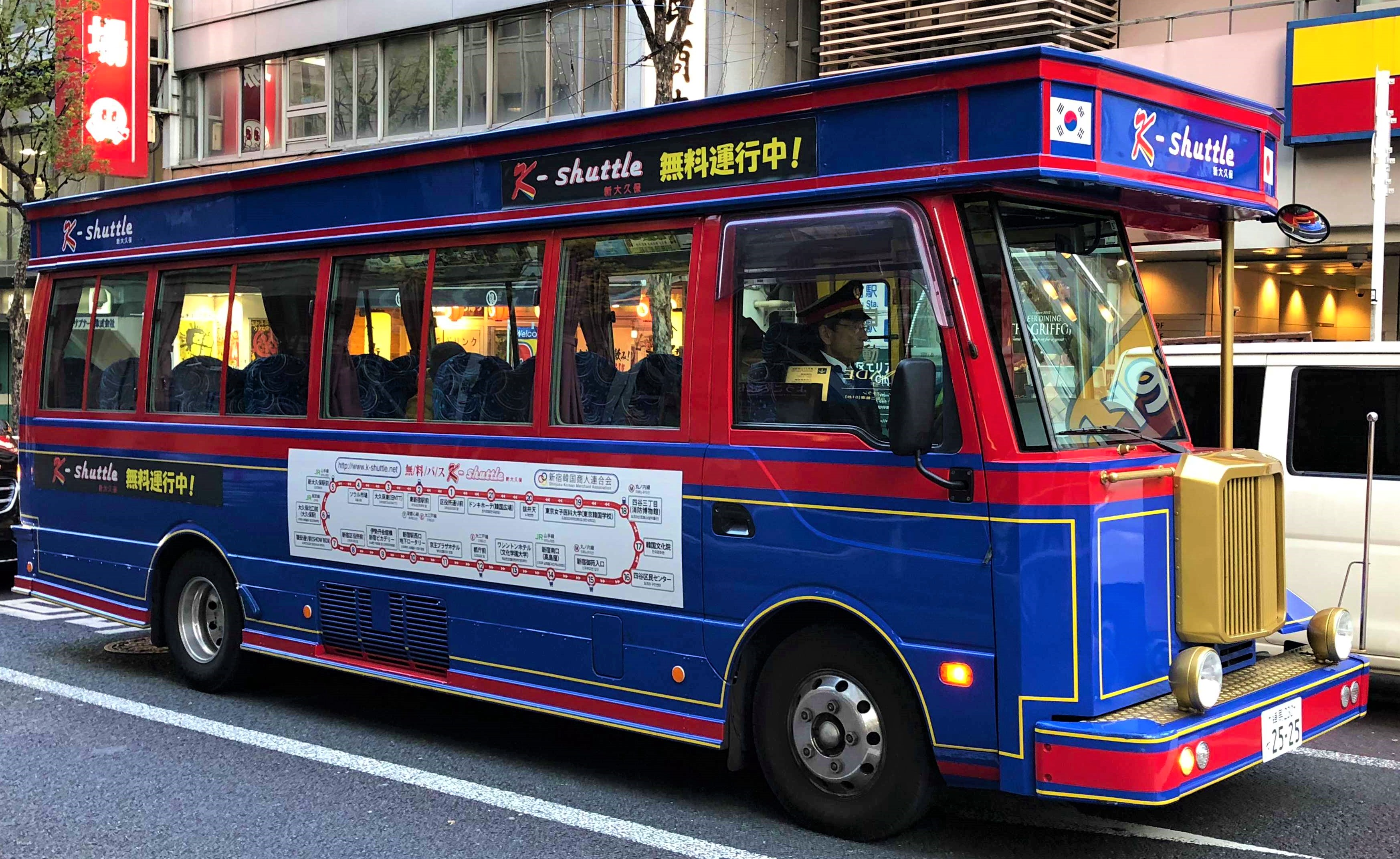 By the way, there is also another tourist bus called "K shuttle" which rounds the Shinokubo area of Shinjuku for free of cost!
For more details about this bus, please visit the following oficial site.
Official Site: http://www.k-shuttle.net/ (Written By: Yokoso Shinjuku Editorial dept. "Sunita Waiba" )