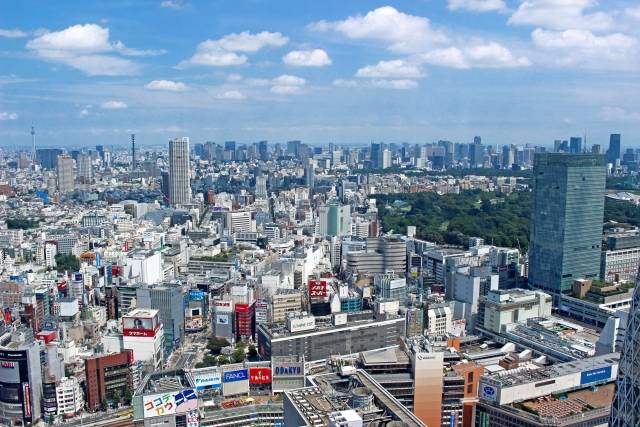 Ahead of the Tokyo 2020 Olympics, tourist visitors coming to Japan are expected to increase further in the future. Shinjuku town has become an inbound market for such attraction.
In recent years, stores and facilities targeting foreigners have also increased.
Shinjuku is rapidly growing and changing with the times. Shinjuku has some of Tokyo's number one business districts, shopping malls, amusement facilities and lodging facilities, which has been further enriched the large market availability of cheap to luxury hotel accommodations in the area.
As one of the most popular sightseeing destinations for the foreign tourists out of 23 Wards in Tokyo, Shinjuku districts continue to generate much attraction as there is plenty to see and discover.
For the purpose of both Japanese and foreign tourists who come to visit Shinjuku, we started up our own website "YOKOSO SHINJUKU" to help guests to navigate this complex and bustling town.
Whilst our headquarters are located in here, which allows us to collect a lot of information about the place, this is not the only reason we write so much about it, it is because all of our staff also love Shinjuku town and have much to share and advice to give.
Furthermore, our are staff familiar with a range of languages, from English, Chinese, Korean, Nepali, and more. So when creating this site we have opened it with this is mind to correspond with all visitors who speak these languages.
In this site we will mainly introduce to you fun and exciting restaurants, retail shops, sightseeing spots, amusements, event and much more. We are also cooperating with local people of Shinjuku Ward to bring you current events and highlights.
Additionally, at restaurants, to help improve and make your experience easier we even support foreign language menus.
"YOKOSO Shinjuku" is produced and managed as a part of regional contribution by support of Ichii Ltd.