Staff Experience Report
Hello Everyone! It's me Matsuo.
This time, I with my 2-staff (Nepalese & Chinese) visited "Samurai Museum" for an interview. The Samurai Museum is located in the middle of Kabukicho.
As well as exhibits of Samurai swords, armor and other weapons, here you can touch the real "Samurai Spirits" and can also experience Samurai cosplay while staying in the Shinjuku. Ever since the museum opened (in 20th Sep. 2015), it became very popular among foreign tourists, especially from Europe and America.
In the past few years, I felt that foreign tourists are rapidly increasing in Shinjuku and I always thought "Foreign tourist will be pleased if we could establish any kind of facilities that appeal Japanese culture…" At that time "Samurai Museum" opened!
Don't you think it's amazing!
I was very excited as I wanted to visit Samurai Museum from a long time and here, we go!
When I was walking from the Shinjuku East exit to Godzilla Building (Shinjuku Toho bldg.) in Kabukicho, I turned right while thinking "Are there museums in this place?" and then entered the left into the Okubo area where I saw a big signboard with the letter "Samurai".
It was a typical Japanese styled wooden building which really seems to be liked by foreigners. Once you entered inside the building, a powerful and authoritative item armor will welcome you.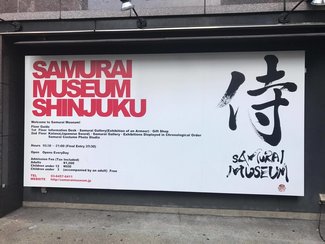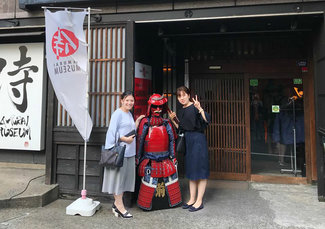 Inside the museum, about 70 items are displayed, such as Kacchu (armor), Kabuto (helmet), Bugu (arms), etc. collected from domestic and overseas sources.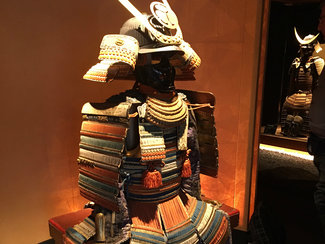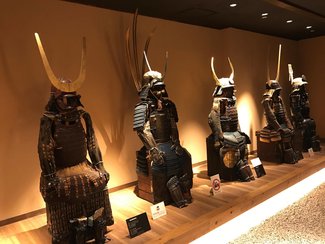 We took part in a tour from 16 o'clock.
There are about 20 foreigners waiting in front of the information desk and divided into several groups. The tour begins with enthusiastic English-speaking guides.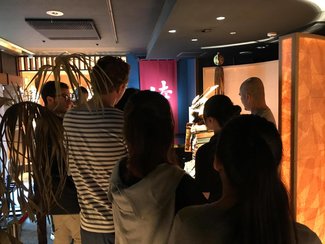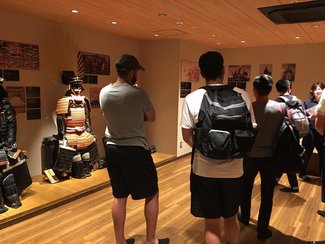 There is an Information Desk, Samurai Gallery (Exhibition of an Armour) and Souvenir corner on the 1st floor.
The 2nd floor is divided into a small room of Washitsu (Japanese style), where you can see Katana (Japanese Sword), Samurai Gallery, Exhibitions Displayed in Chronological Order and Samurai Costume Photo Studio.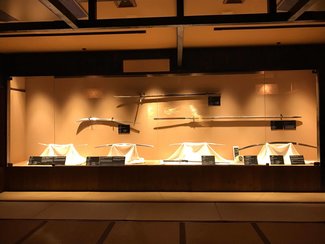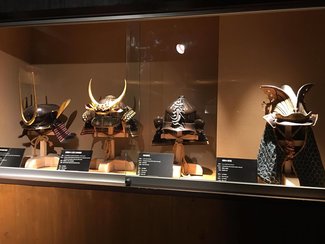 In general museums, it is common to see exhibits through the glass, but here much of the armors are displayed without glass so it can be viewed closely.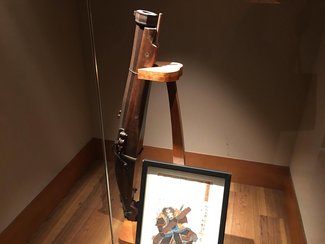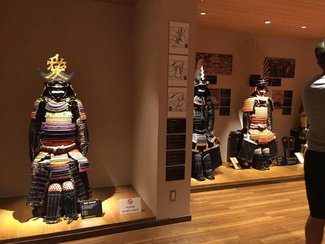 The eye-catchers of this museum are that you can experience and take part in photoshoots wearing a Kabuto or a Jinbaori (sleeveless campaign jacket worn over armor). You can take your favorite shots with your own camera or cell phone (from between 10:30 to 20:30).
And another thing, you cannot miss the show of a sword battle acted out by samurai performers, who are active in movies and theaters.
It is a fun show with laughs for guests to experience, and can be watched right in front of your eyes.
The show is held 4 times a day (for about 10-15 min.).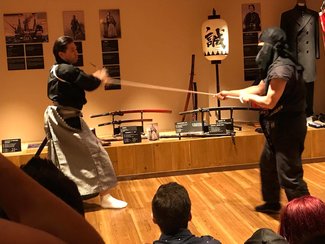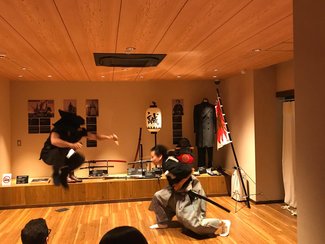 I am very satisfied that I was able to take a picture with performers after the show!
It seems that I was the only Japanese guest this time, but Japanese people can also enjoy it just as much!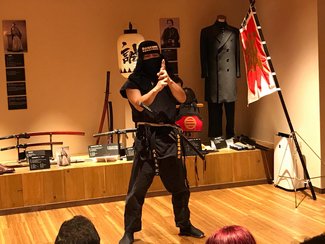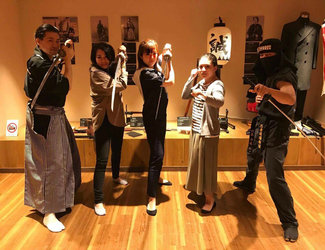 Experience photo shooting and the sword battle show, which are both included in admission fee and are free.
Do not miss this chance!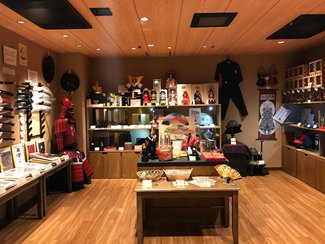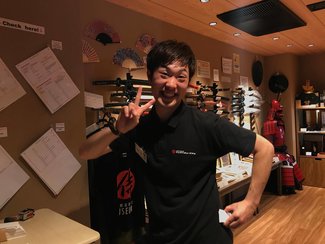 In additional, Samurai Calligraphy Lessons, a Japanese sword course and The Sengoku (the Age of Civil Wars) style fully-armed photo shoots are also available at an additional fee.
Information
Name
SAMURAI MUSEUM
Address
2-25-6 Kabukicho, Shinjuku-ku, Tokyo
TEL
03-6457-6411
Business Hour
10:30-21:00 (Last Admission 20:30)
Closed
None
Access
8min walk from JR "Shinjuku Station" east exit
4min walk from "Seibu Shinjuku Station"
NOTE: Facilities information such as price, opening hours, closing time or additional details may be subject to change, so please be sure to check the latest information directly at the official site.
Access Map