It is a restaurant where gigantic robots and acrobatic female dancers performs dynamic dances right in front of your eyes. This restaurant is very popular amongst the foreign tourists.
In this restaurant about 80% of the audience members are foreigners and among them western families are in a large number.
Firstly, you should purchase tickets at the ticket counter near the restaurant. After that enter the restaurant and should wait in the waiting room on the 3rd floor till the show starts. Here a band members will welcome you with their performance. When it is time, they will then move you to the venue on the 2nd basement floor.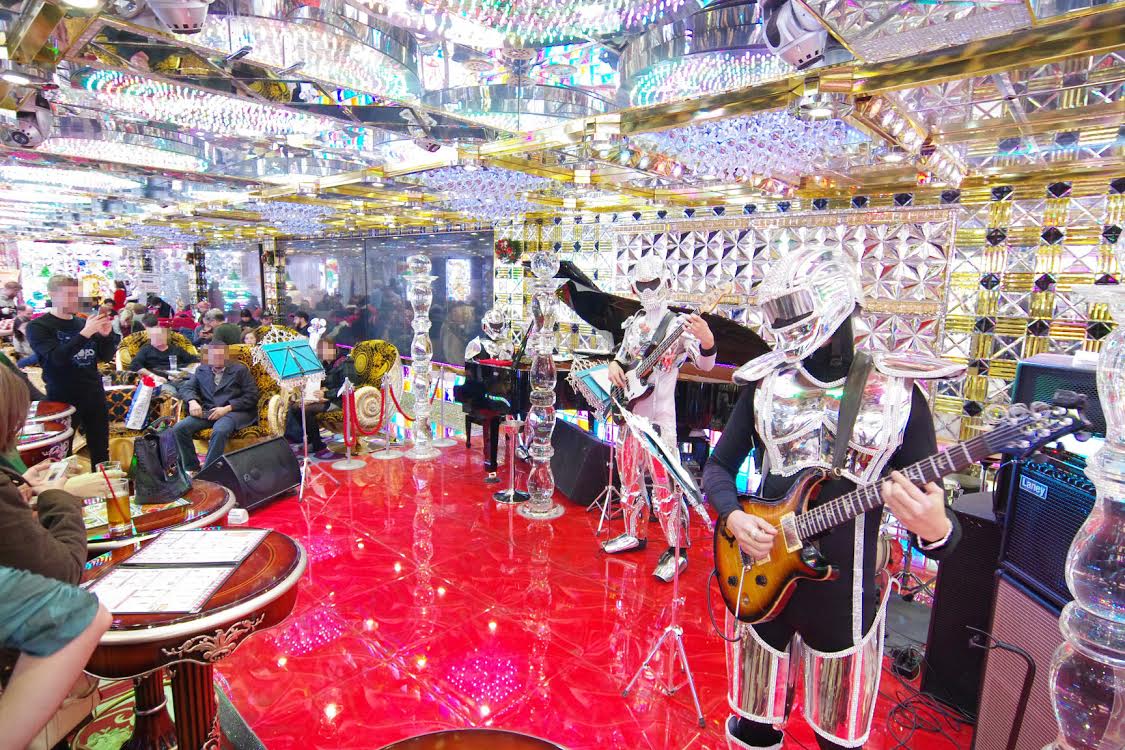 The show starts with dynamic performance by acrobatic female dancers and continue one after another.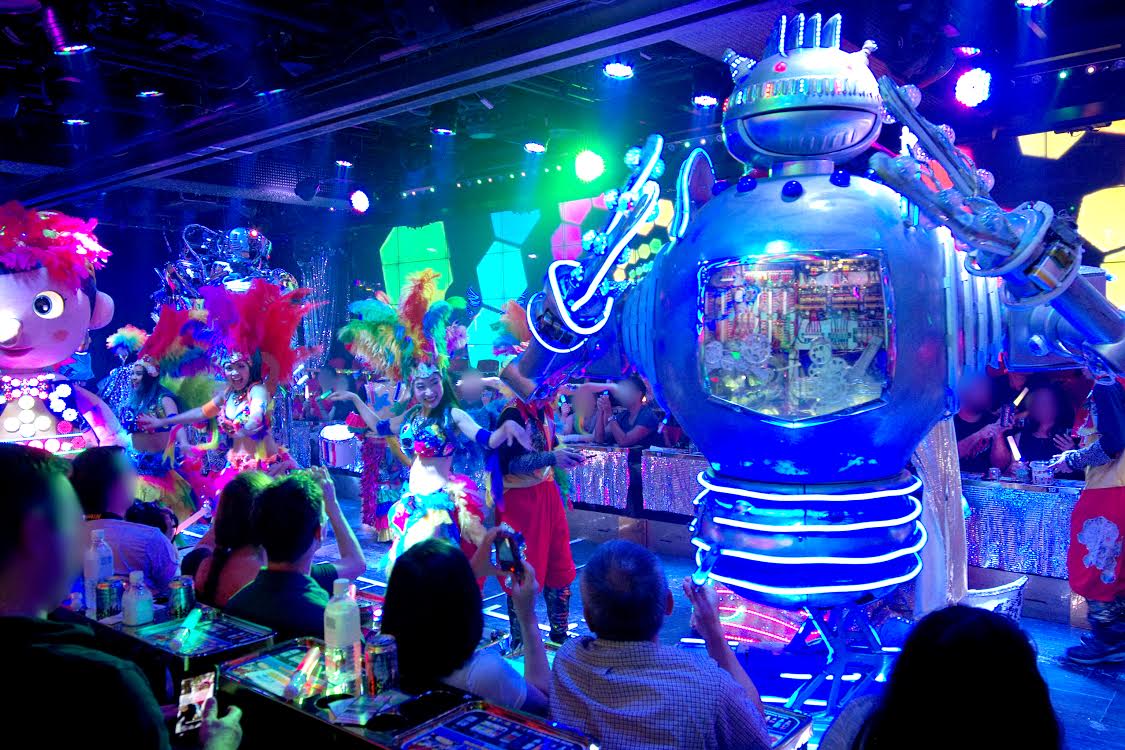 Here you can enjoy robots, Japanese drums, dinosaurs, ninjas and much more other dynamic shows! Children can also enjoy this show.
■ Show schedule
1. start from 16:00
2. start from 17:55
3. start from 19:50
4. start from 21:45
・You can enter waiting room before 1hour ago.
・Doors open 40min before the show.
・Infants who do not need a seat are free. No age limit.
■ Entrance fee 8,000yen / person
For booking, contact 03-3200-5500 (9am-22pm)
■ WEB reservation is 7,500yen / person
Booking page: https://www.shinjuku-robot.com/reserve/reserve.php
Reservation
ロボットレストラン


ジャンル:ショーレストラン
アクセス:JR新宿駅 東口 徒歩5分
住所:〒160-0021 東京都新宿区歌舞伎町1-7-1 新宿ロボットビルB2(地図)
ネット予約:ロボットレストランのコース一覧
周辺のお店:
ぐるなび 新宿×アミューズメント
情報掲載日:2017年10月12日
Information
NOTE: Shops information such as price, cuisine contents, opening hours, closing time or additional details may be subject to change, so please be sure to check the latest information directly at the shop.
Access Map