Shinjuku Promenade Park (四季の路) is a small trail in the busy district of Shinjuku.
The trail is quiet and full of greenery, offering pedestrians a break from the contrasting busy streets.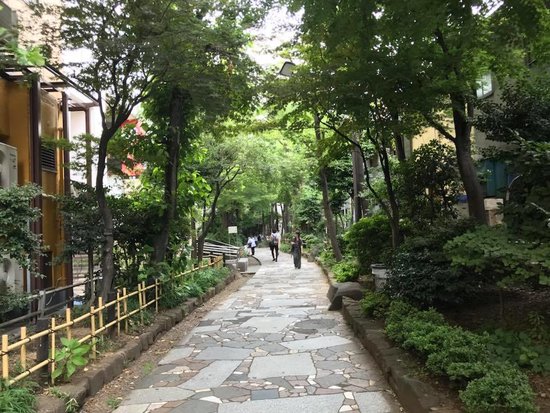 The streetcar departing from Shinjuku was abolished in 1970. The site of the railway track was remodeled as "Shinjuku Promenade Park Four Seasons Pathway" in 1974.
Because both sides of this trail are on the backside of the shops to Yakusho-dori and Golden-gai, outdoor units can be found lining up towards the road. It looks quite strange but, if you do not even mind about these things then you will not feel like being in Shinjuku Kabukicho here.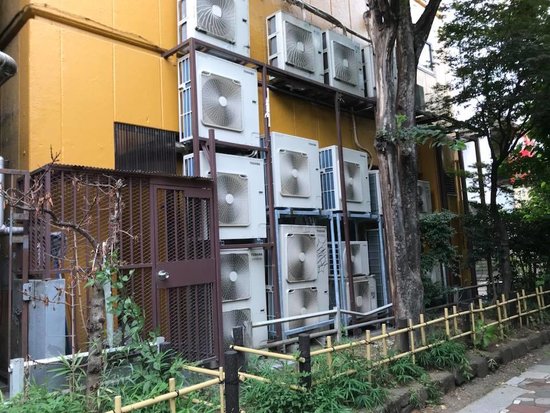 It is a small trail, but shaded by a lots of trees and which is welcomingly cool in a hotter summer season!
Here you can find relaxation away from the busy district of the city♪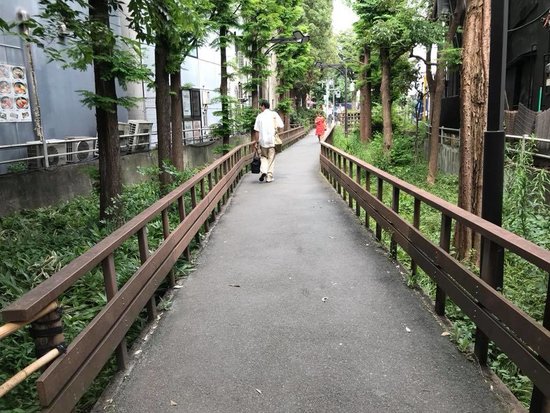 Address: 1-1 Kabukicho, Shinjuku-ku, Tokyo
Access Map