In Shinjuku Ward, with the holding of the Tokyo Olympic Games and the Paralympics Games in 2020, Shinjuku city government began offering a public wireless LAN service "Shinjuku Free Wi-Fi" that can be used in public space around the city from April 1, 2016.
Symbols mark of Wi-Fi Spot
---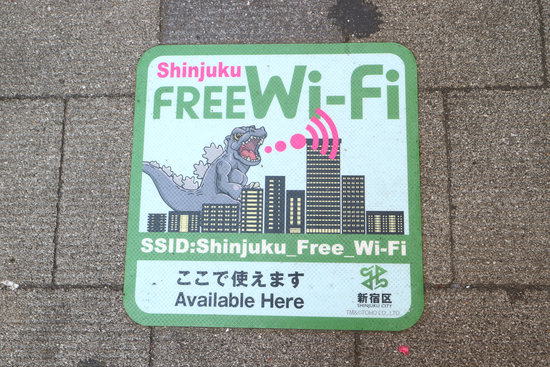 Features of this service
---
▪ You can use it as many times a day, up to 60 minutes per session.
▪ All it requires is first time user registration (e-mail, the name, sex, age) and an agreement to Terms of Use.
▪ The service is currently available in 10 outdoor spots.
For an available area, please check the application for these spots.
How to use Shinjuku Free Wifi
---
[1] Go to Wi-Fi spot.
[2] Tap "Settings" on a smartphone or other.
[3] Turn on the Wi-Fi and select "Shinjuku Free Wi-Fi" from the network list.
[4] Start up the web browser and open the connection information screen.
*Only the first time. An automatic connection will be created after the second time of use.
In additional, there is also a App named "Japan Connected-free Wi-Fi" which can be used to lookout for the Free Wi-Fi spots.
Features of Free Application include:
---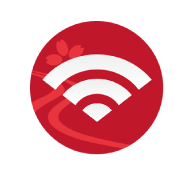 ・Search nearby Wi-Fi spot
・Connect to Free Wi-Fi
・Wi-Fi data is Free
・Use registration is only required once
・Available in 13 languages

Source: Shinjuku Ward Homepage