"Shinjuku Miyazaki kan KONNE" renewed as a gateway of Japanese Hinata, is where you can experience Miyazaki while being in Tokyo.
Ahead of the renewal opening, a sneak preview for the media was held today. A popular comedian duo from the Miyazaki Prefecture "とろサーモン (Toro Samon)" appeared as a special guest and introduced the charm and appeal of their hometown in Miyazaki.
They even tried the "Nishimera Samon don (Salmon bowl)" which used was praised as "really delicious!". They also tasted the 'Hyuga Summer Ice Cream' and introduced a Miyazaki eating style, as he explained, "If you use soy sauce in Hyuga summer, it will be more delicious"!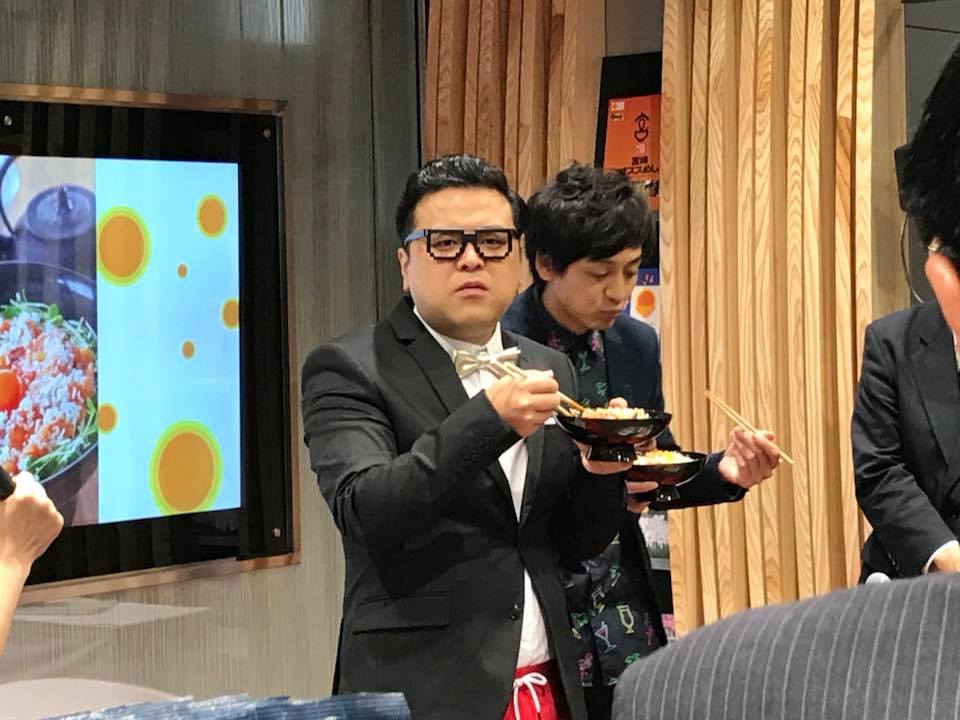 After that, Governor of Miyazaki Prefecture "Mr. Kono" appeared and greeted the crowd passionately.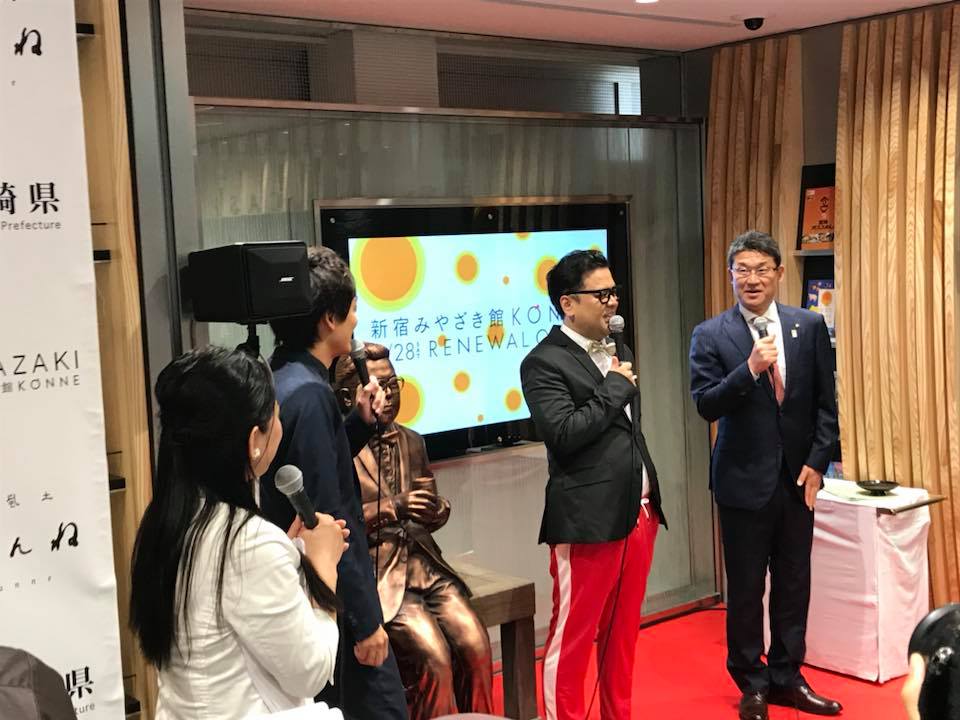 The bronze statue of Mr. Yoichi Nukumizu which was set up at Miyazaki airport became a large subject for discussion,followed by a second bronze statue of Toro Samon, which was shown off at this event for the very first time. The realistic bronze statue effect was created by painting gypsum over the faces of both statues. There were expressions from the public of awe and joy as people could be heard saying that "It looks alive and scary".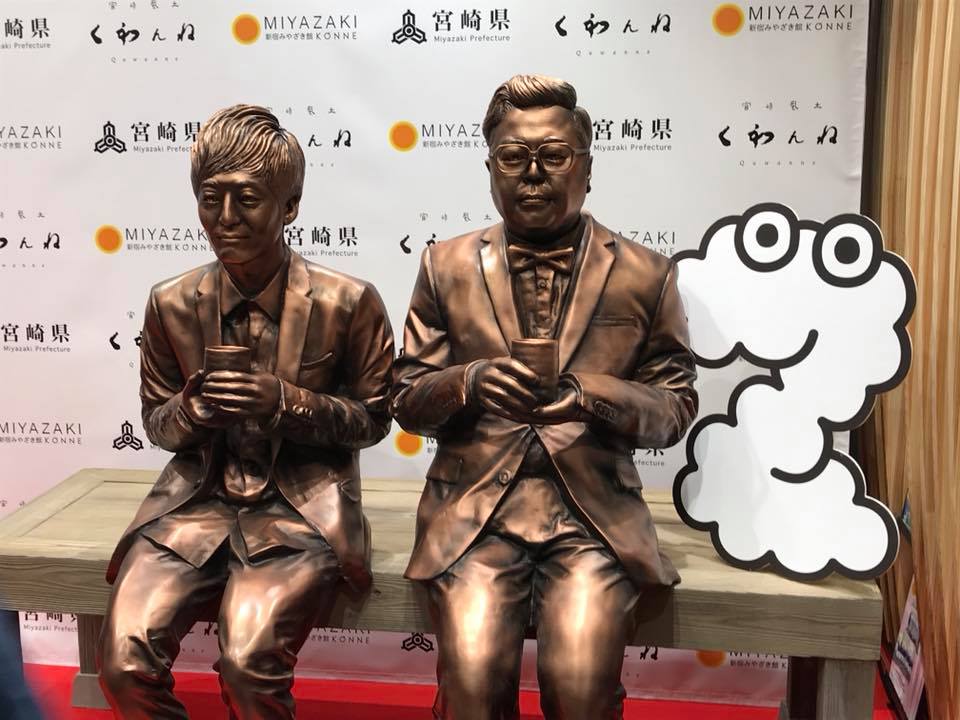 A statue of "Toro Samon" sitting on the porch will welcome customers until 31st May!
1st Floor
There are lots of Miyazaki special goods such as authentic Shochu (liquor), charcoal grilled chicken and much more.
2nd Floor
On second floor there is an authentic Japanese restaurant called "Kuwane" which use the local ingredients raised in ocean, mountains and field of Miyazaki. Here you can enjoy abundant variety of dishes in a very relaxed atmosphere.
Information
NOTE: Shops information such as price, cuisine contents, opening hours, closing time or additional details may be subject to change, so please be sure to check the latest information directly at the shop.
Access Map