I cannot call it a game anymore! Outstanding Virtual Reality World.
"VR ZONE SHINJUKU" was opened in Kabukicho, Shinjuku on the 14th July 2017 by BANDAI NAMACO Entertainment Inc.
Recently, 2 other young staff and I, visited the press event for the overseas media show of VR ZONE Shinjuku!
VR ZONE was built on the site of former Milano Building and has a total floor area of 1100 tsubo (about 3630m2). It is the largest VR entertainment facility in Tokyo.
VR ZONE Shinjuku is the further upgraded and revived of "VR ZONE Project i Can". It was the VR entertainment project, which was opened for a limited time of half-year in Odaiba in 2016 and it is a big topic in Tokyo.
At the opening of the press event, facility producer Mr. Junichiro Koyama and Mr. Yukiharu Tamiya gave a brief introduction and overview of the facility. Mr. Koyama said that
"VR ZONE is an activity, do not call it a game!"
After experiencing the activity, I am deeply convinced of his words.
VR ZONE is the facility that created an unprecedented and overwhelming sense of immersion and realness with cutting-edge VR technology and exclusively developed sensory machines.
For me, it was a scariest experience I have ever had and I even broke into a cold sweat.😓
There were in total 16 types of thrilling and sometimes scary activities.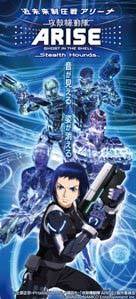 There are currently 16 types of activities. Out of these VR experience activities are the following 13 contents.
●7 latest contents of VR activity
"Evangelion VR: The Throne of Souls"
"MARIO KART ARCADE GP"
"Test the limits of your courage! : Hanechari (Winged Bicycle)"
"Dragon Ball VR: Master the Kamehameha"
"Fishing VR: GIJIESTA"
"Dinosaur Survival Run: Jungle of Despair"
"Futuristic Warfare Arena Ghost in the Shell: Arise Stealth Hounds" (scheduled to start from this autumn)

●The most popular 6 contents, which was set up in Odaiba "VR ZONE Project I Can" are as follows.
"Steep Downhill Ski Simulator: Ski Rodeo"
"Immersive Horror Room: Hospital Escape Omega"
"Extreme Courage Test Machine Fear of Heights: The Show"
"Interactive Cinematic VR: Attraction Argyle Shift"
"VR-AT Simulator: Armored Trooper Votoms Battling Dudes"
"Gundam VR: Daiba Assault"

●Normal Activity (all 3 type). Activities without VR goggles
"Giant Balloon Burst Room: PANIC CUBE"
"Virtual Resort Activities: Trap Climbing"
"Virtual Resort Activities: Niagara drop"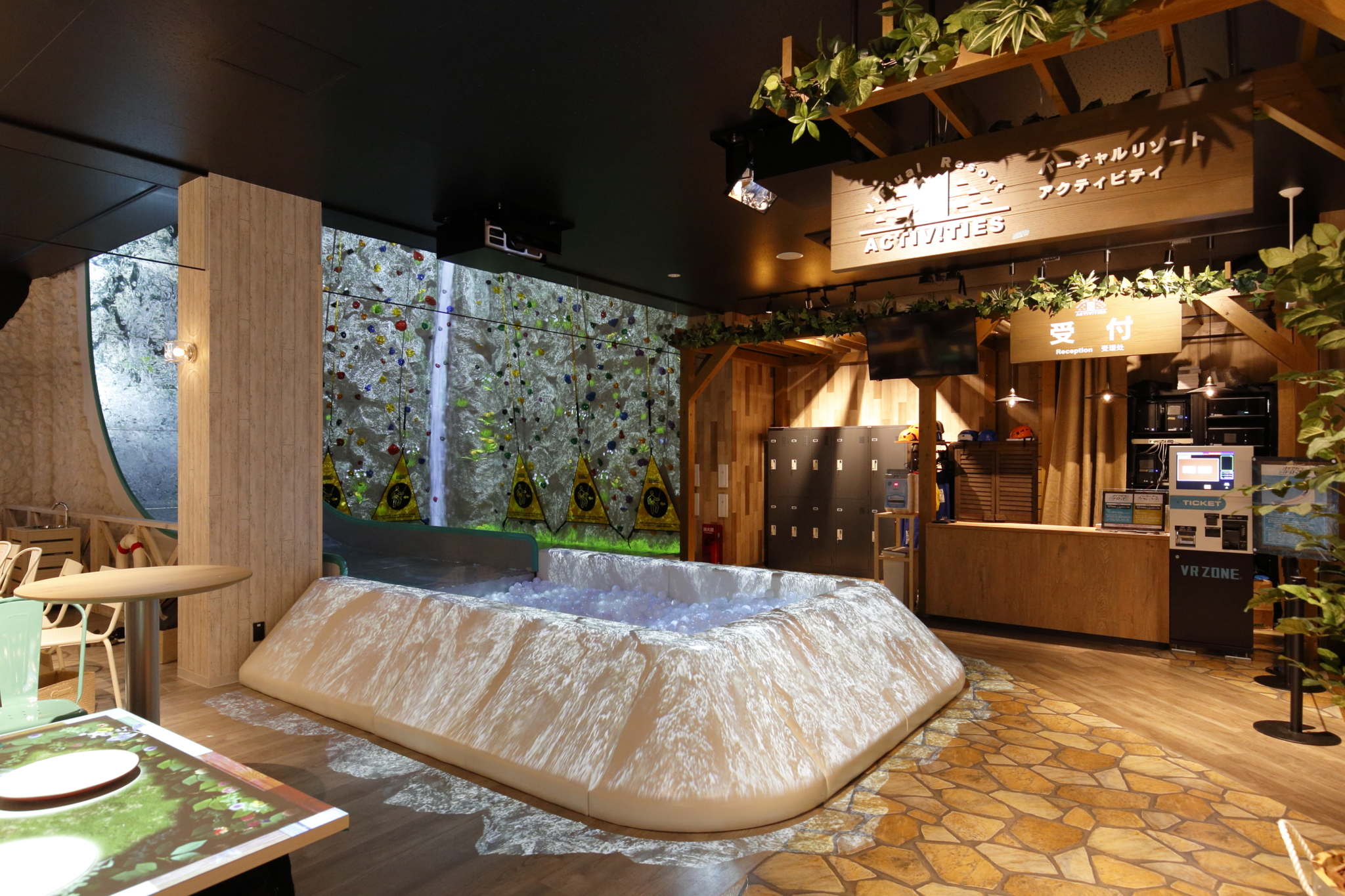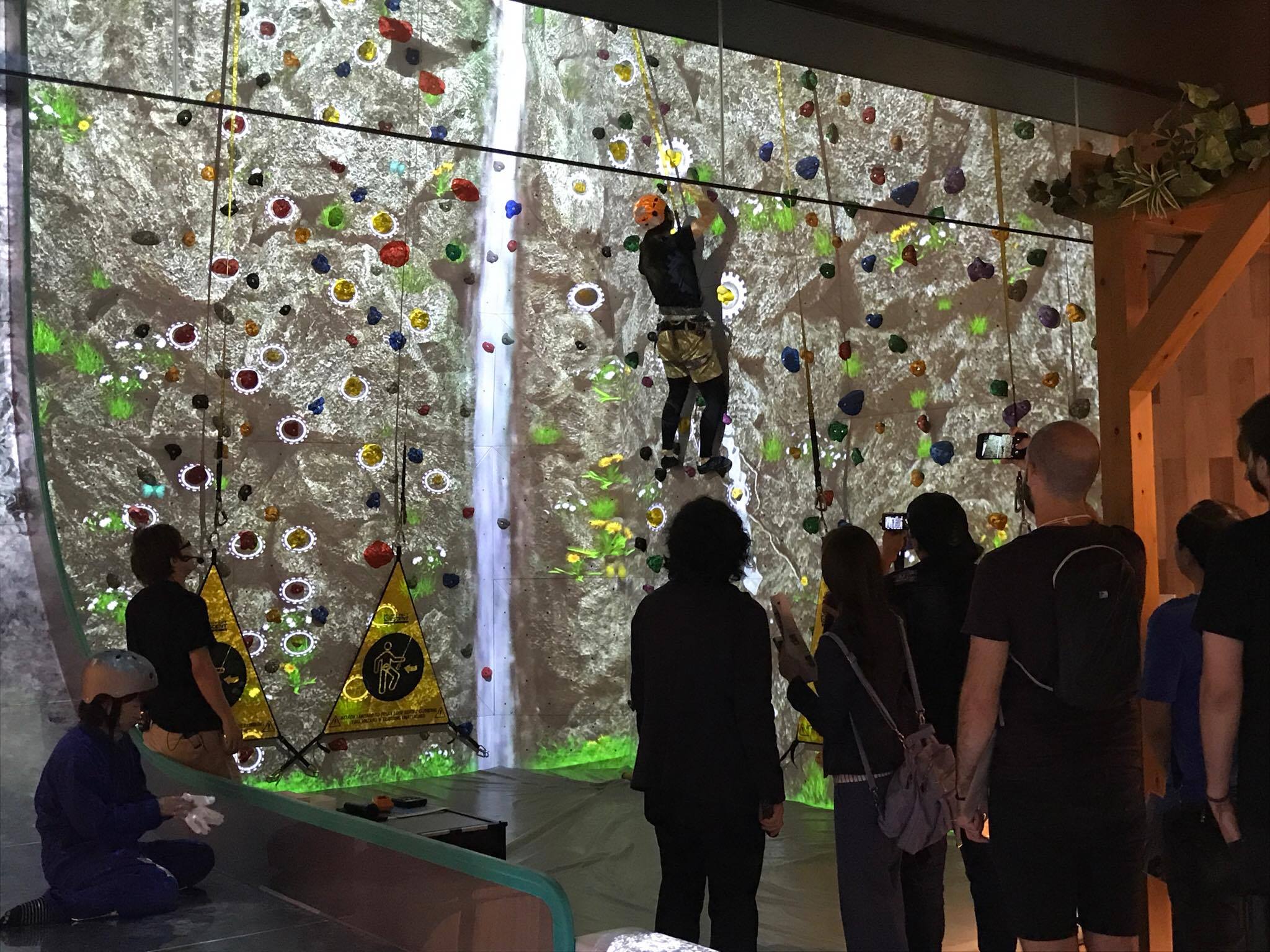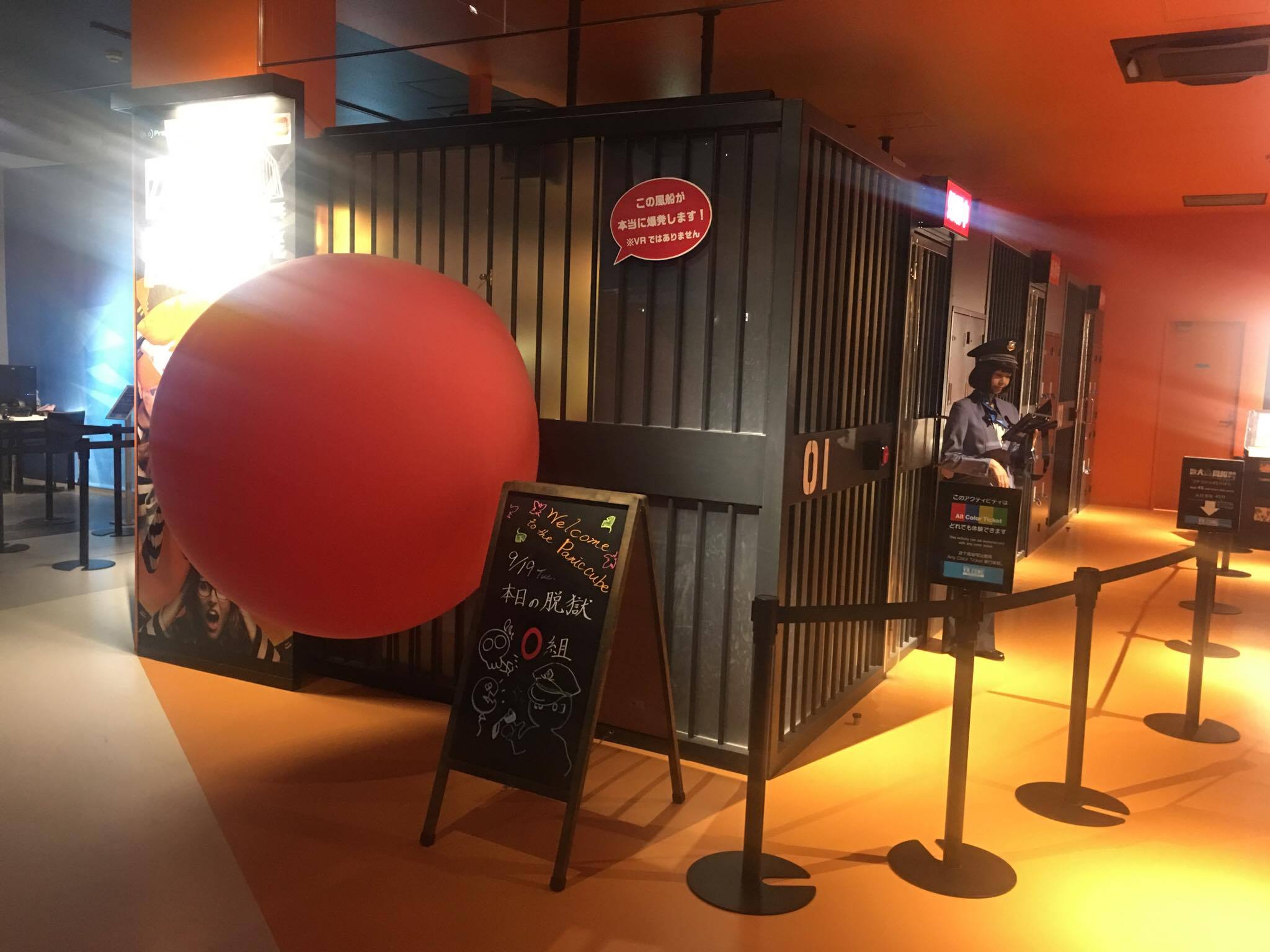 ---
Okay then Let's go for it!
Actually, I am not so good in gaming and it was also my first VR experience. Although I experienced some activities this time, I was surprised by the real world experience of VR which was beyond my imagination.
"Extreme Courage Test Machine Fear of Heights: The Show" is an activity, in which you have to recuse a cat across a plank with only a width of 30 cm, which was outside the building and 200 meters above the ground.
Our 2 young staff completed this activity, but I could not take even one step out of fear and so gave up. (LOL)😅
For the experience report of this activity visit ☞ Ms.Sunita experience report
And for 'Revenge' on the last activity I then tried "MARIO KART" which seems to be simple and funny. When I was riding it, I was enjoying gripping the handle and pedaling the accelerator but at the last moment I got car sick because of the repeated crashing on the wall and didn't succeed.😆
Once again, I tried "Hanechari". It was a winged bicycle which you should pedal with your legs and experience the thrill and exhilaration of free-flying through a magnificent natural scenery. I tried my best on pedaling but cannot control it perfectly, so I crashed into the rock several times and once again failed to succeed at this activity.
My legs got tired!
If I was able to control it perfectly, I could have enjoyed the thrill and exhilaration of free-flying but I had bad luck!😆
The young generation and people who like the games were enjoying the activity but unfortunately, I realized that my reflexes are getting weaker than those younger age.😅
I was already feeling tired so I didn't try any other activity but my 2 staff once again tried a "Niagara drop". It is an activity where you have to jump straight down into the pit of a waterfall (projection mapping) from a height of 7 meter.
There is no such safety belt or anything, you just have to catch the handle which will take you to the height of 7 meter and once you reach the top you have to leave the handle by your own timing. This is an activity that does not wear VR goggles, but the staff said that "The scariness of leaving your own hand from the handle exceeds the fear from the roller coaster ride."
For the experience report  ☞ Ms.Lee experience report
---
Virtual Resort Café & Diner "GLAMPER'S"
After experiencing an activity, let's have some Lunch ♪
"GLAMPER'S" is a food court designed with the theme of "glamping", which is the most popular camping concept all over the world. There is a wooden table and a sandy beach where you can enjoy your meal, feeling like you are in a real beach or resort.
There is also a magic table, where you enjoy the sea and the starry sky from a table while eating, this sky is created by a projection mapping!
There are varieties of menu. Here you can also enjoy the cafes original menu such as "Homemade smoked bacon carbonara pasta (1,382 yen with tax)", Special menu "PAC-MAN's chocolate mousse (1490 yen with tax)", "Pakupaku PAC-MAN's curry (1382 yen with tax)" and much more. The appearance of the dish is also cute!
The recommended drink is "PAC-MAN's fruits squash (1,080 yen with tax)" which you can choose from Cherry and Apple squash, Strawberry Squash and Melon Flavor.
The difference from the ordinary squash is that there is a large round ice ball inside the squash which contained fruit sauce and when the ice ball melts you can enjoy a fruity taste once again. You can have a swizzle stirrer.
This time I wasn't able to complete any activities but I would like to take on this challenge and success in the near future!
I especially want to try "Niagara Drop".😊
Why not visit VR ZONE SHINJUKU and experience the mind bending and heart thumping activities?😁
That was the experience report of Matsuo.
---
Reservation
Door tickets have limited availability, so book in advance. Tickets can be purchased via the official website or the VR ZONE mobile app.
Door Tickets
Admission Ticket (Adult) is 800 yen and for each activity it costs 1200 yen. "1 day/4 Ticket set" is recommended for those who want to experience a lot of attraction. It costs 4400 yen including admission ticket and 4 VR activities ticket.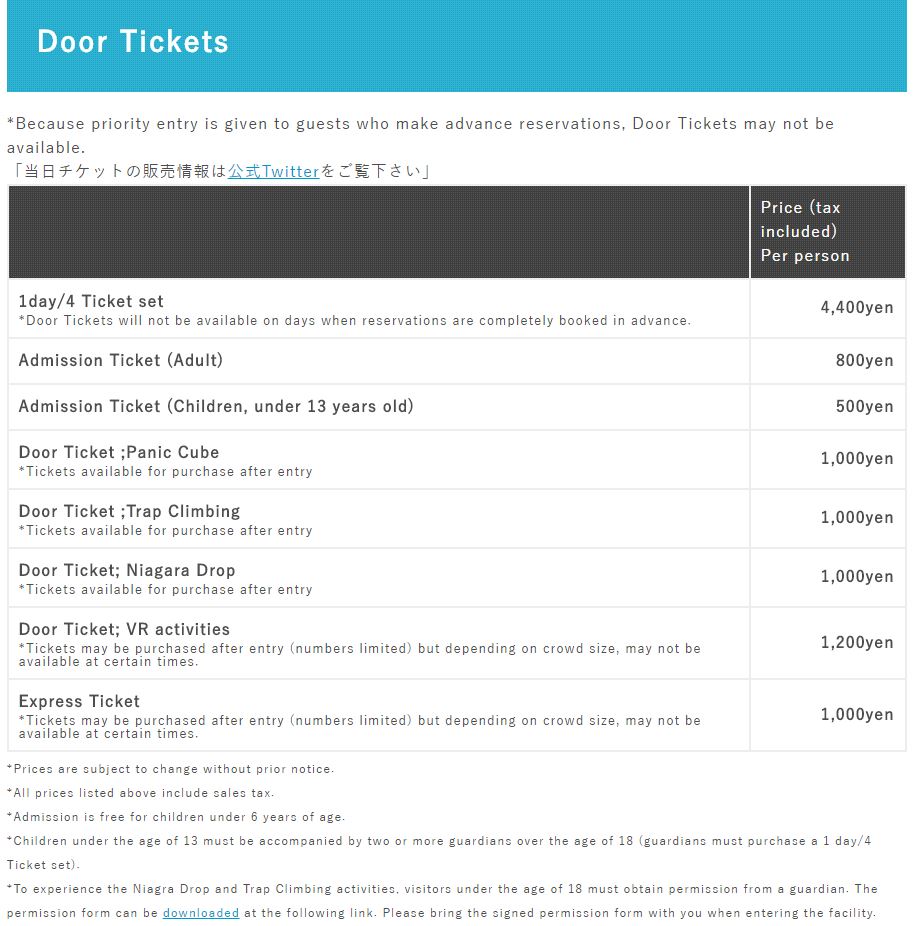 Information
Shop Name
VR ZONE Shinjuku
Address
1-29-1 Kabukicho, Shinjuku-ku, Tokyo
TEL
03-3200-8076 ※Reception time 9:30-18:00
Business Hour
10:00-22:00 (Final Entry 21:00)
※Activity Final Admission 21:30
(Some activities may close early, depending on the number of people waiting in line.)
※Food Last Order: 21:00/Drink Last Order: 21:45
(Take out will be sold until 22:00.)
Closed
None
URL
https://vrzone-pic.com
NOTE: Facilities information such as price, opening hours, closing time or additional details may be subject to change, so please be sure to check the latest information directly at the official site.
Access Map