There are three basic behaviors, 1hr (rinsing sweat) + 7hr (sleeping) + 1hr (dressing) for functions necessary for business trips or travel, overtime work and accommodation within the city centre.

Replacing the notion of a hotel with time, "9hrs" creates a new sense of capsule hotel named "9h nine hours", which provides accommodation functions and services fit for city life.
After checking in at the 8th floor reception, there is a seating area / lounge behind the desk with a large format window on the left and right offering an impressive view of the city and it's skyscrapers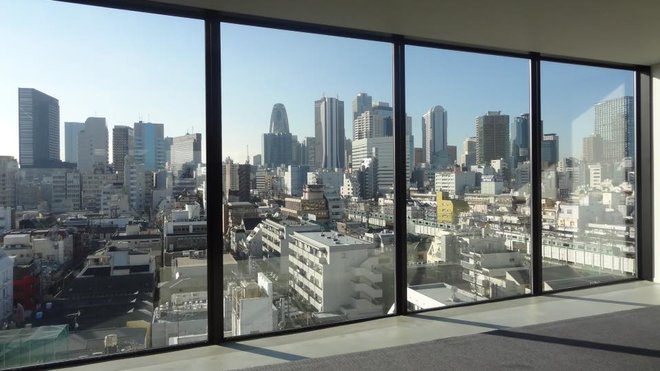 The lounge is also equipped with a printer, WiFi, laptop, charge points, etc. It is the perfect solution for an office on a business trip or a short affordable stay within the city center. The desk areas even make convenient study spaces for planning for work, meetings or exams.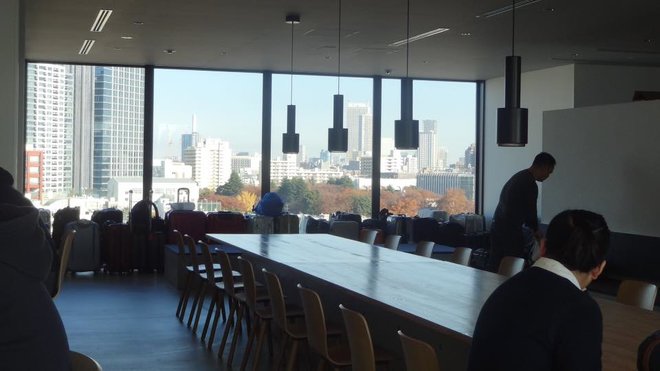 Here is the space where you will sleep.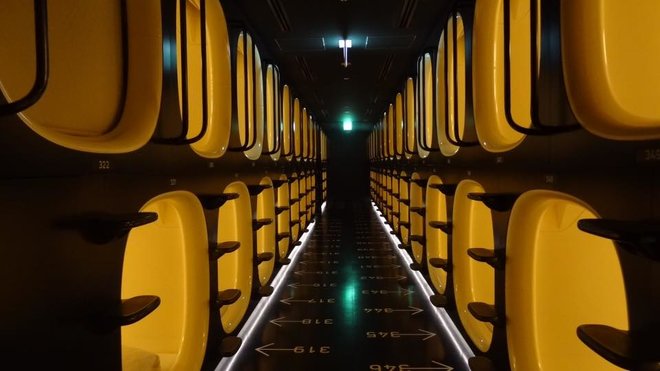 Isn't it cool? It looks like a mysterious spaceship from a sci-fi movie.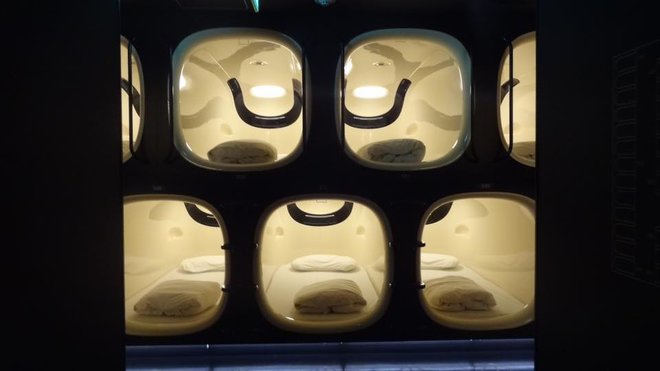 Actually, one of my foreign friends saw the place on YouTube, so when she came to Japan and told me that She would like to stay at the capsule hotel I reserved a place for her here..
Even though there are dormitories that can be found in Europe where the beds are line up together, there are no facilities like this, so my friend was so satisfied with her stay and took many pictures, then uploaded them to Facebook!
All the lockers are unlocked using QR code, which is issued to you at the check-in desk. Security is also safe.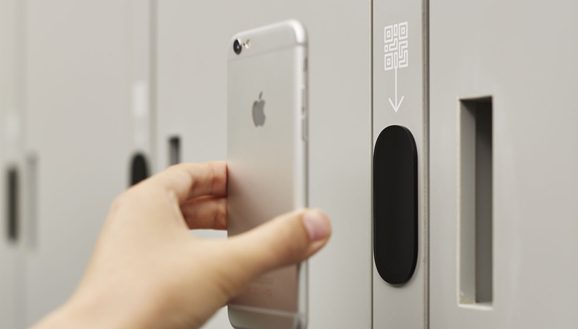 A washroom and a clean shower room are also available. The facilities are clean, convenient, and simple making your stay as smooth as possible.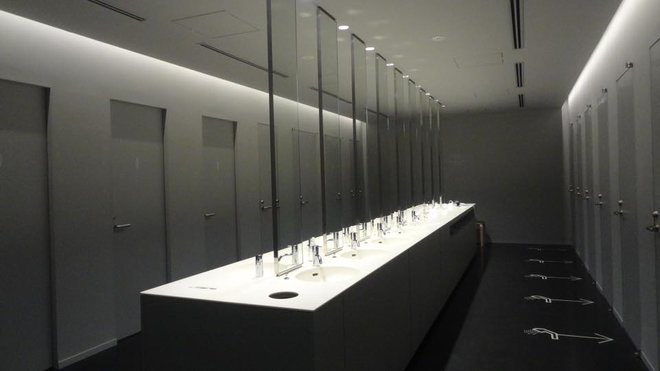 This is not a hotel with private rooms but I think you will find it an attractive and a cheap price near Shinjuku. It is especially suited for those who "want to reduce their accommodation fee" or those "who want to sleep only or do not mind the narrow space".
(Writer: Mami Matsuo)
Information
Name
9h nine hours Shinjuku-North
Address
Nine hours Shinjuku-North bldg. 3F-8F,
1-4-15 Hyakunincho,Shinjuku-ku,Tokyo
Cost
S from 4,900 yen
Access
10 minutes from Hiagshi-Shinjuku Station
2 minutes from JR Shin-okubo Station
Reservation
BOOK NOW with a special discount
Access Map