Popular ramen (noodle) restaurant such as Ramen Jiro, Ebi soba Ichigen and Menya Musashi can be found on the road from west exit large guard to Shokuan street.
Among them, "Tatsunoya" is a restaurant where I (Matsuo) often visit.
It is a popular restaurant where queues are always made in front of the restaurant during the meal time.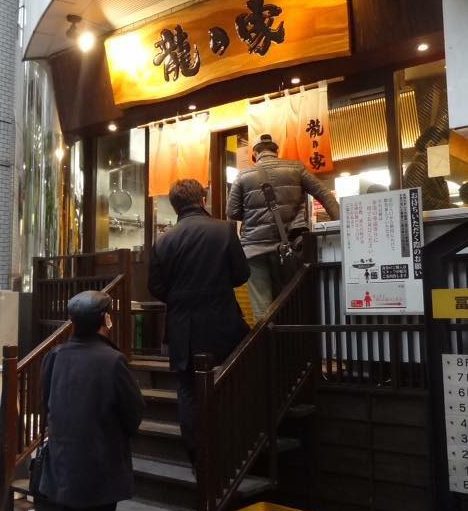 The reason I like the ramen of this restaurant is because of its cheerful staff and the gentle mild soup they serve which is a generous amount and delicious to taste.
Not only the ramen is delicious, they also provide hair gum for women and if you order beer then they will bring you a pair of cool glass. I guess that is why it is popular amongst women!
They provide very fine straight noodles which is entangled with soup and easy to eat. The 100% thick pork bone soup is rich in taste and has a mild taste.
The popular ramen of this restaurant is "Tonkatsu koku aji" which costs 780 yen.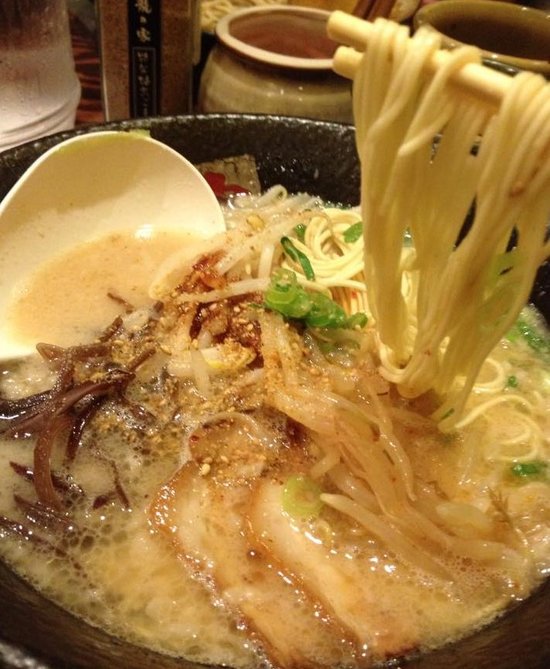 You can also adjust the taste of your ramen with an additional topping, like spicy bean sprouts, Karashi Takana (Pickled Takana Mustard with Chili), Beni Shoga (Pickled Ginger) and much more, all of which can be found for free and as per your taste at the counter area in the restaurant.
"Tsukemen Motsu" costs 850 yen.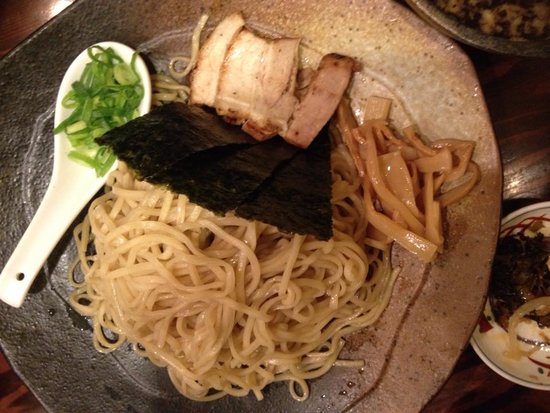 Information
Restaurant Name
Tatsunoya (龍の家)
Address
7-4-5 Nishi-Shinjuku, Shinjuku-ku, Tokyo
TEL
03-6304-0899
Business Hour
11:00-23:30
Closed
None
Access
10min walk from "Shinjuku Station" west exit
5min walk from "Seibu Shinjuku Station" north exit
7min walk from "Seibu Shinjuku Station" south exit
NOTE: Shops information such as price, cuisine contents, opening hours, closing time or additional details may be subject to change, so please be sure to check the latest information directly at the shop.
Access Map