There is an antenna shop of Miyazaki prefecture called "Shinjuku Miyazaki kan KONNE" in Shinjuku Southern terrace. On the second floor of this shop is an authentic Japanese restaurant "くわんね Quwanne" which uses local ingredients taken from the ocean, mountains and fields of Miyazaki.
Here you can enjoy the abundant variety of dishes using the proud ingredients made by farmers of Miyazaki Prefecture in a calm atmosphere covered with a warm wooden interior decorated with Miyazaki's cedar, tables and chairs.
For Lunch, you can enjoy local cuisine of Miyazaki with a set menu at a reasonable price. Miyazaki's specialty "Chicken Nanban Set" will come with a special sesame tartar sauce, which will cost you 1200 yen.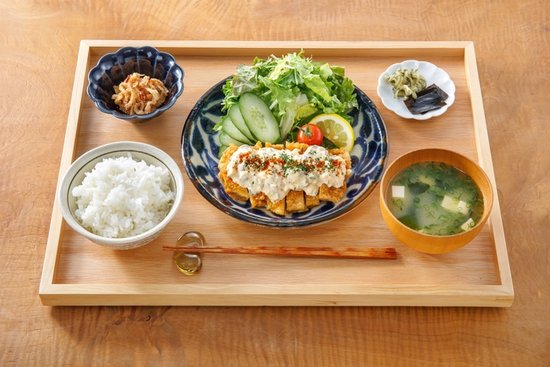 "Katsuo-meshi Set (Skipjack Tuna Sashimi bowl)" will cost 1200 yen (without tax).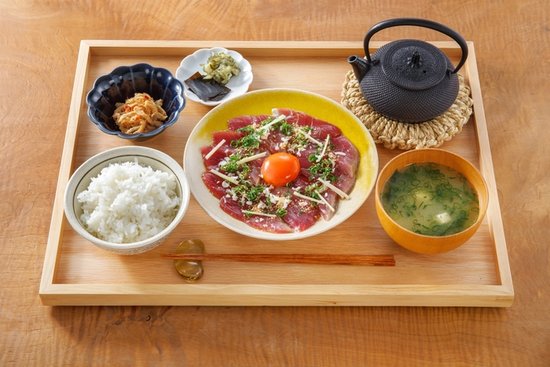 "Quwanne Set" will cost 1600 yen, which comes with 2 Kinds of Sashimi, Chicken Nanban and Hiyajiru (Cold soup).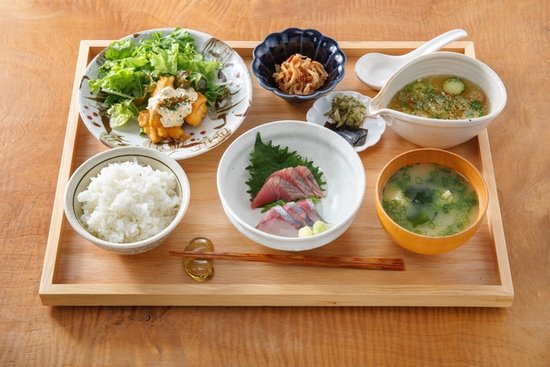 For dinner, there is a course meal which uses fresh seasonal ingredients. "Hinata Course", which has a good volume of food will cost you 4500 yen and comes with variety of dishes!
Terrine of vegetables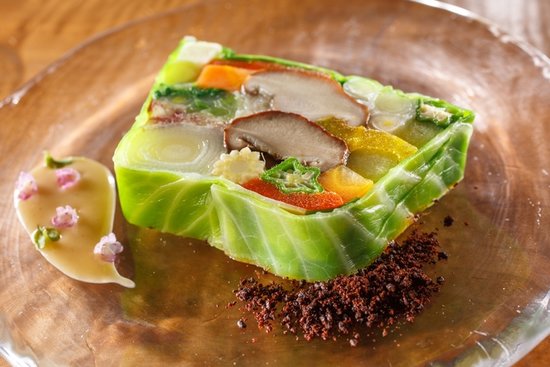 Chikusa Piman no Surinagashi (ちくさピーマンのすり流し)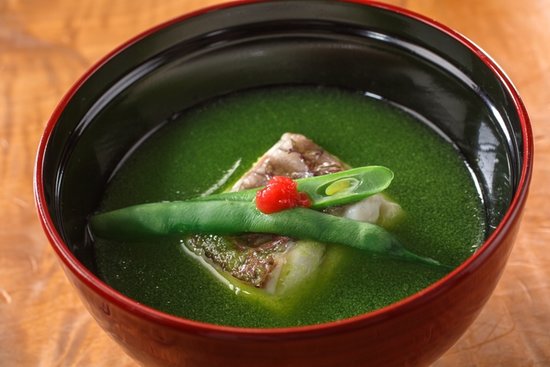 Sashimi of seasonal fish 旬の魚の刺身のお造り
(You can also add Miyazaki caviar, which will cost an additional 500 yen)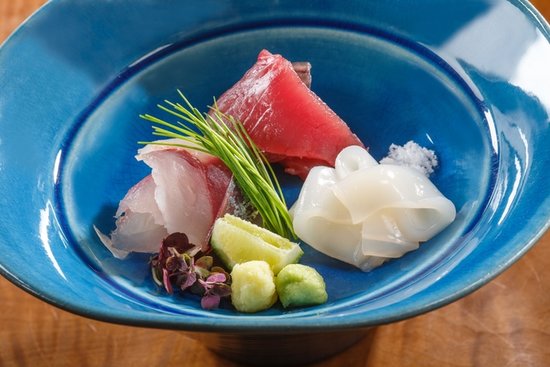 "Miyazaki Hassun(宮崎八寸)", which comes with a variety of local cuisine decorated little by little in a small dish.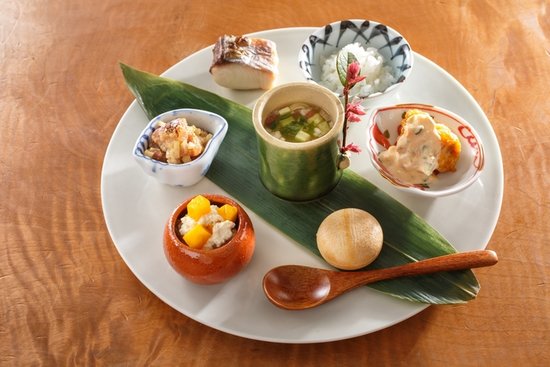 Charcoal grilled free-range chicken from Miyazaki Prefecture's Jitokko (It is possible to change Jitokko free-range chickens to Miyazaki beef charcoal grilled at an additional cost of 1000 yen.)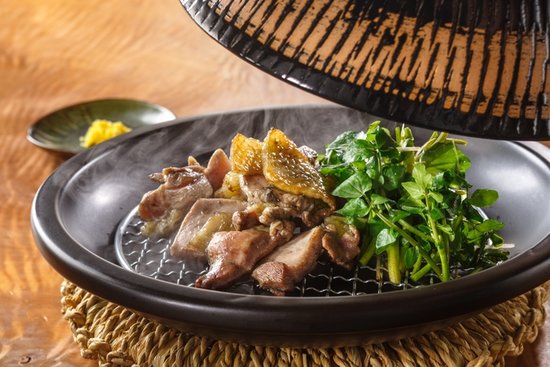 The above set also comes with rice and dessert. With the dessert you can have Miyazaki soy sauce Ice Cream, in which can enjoy the unique flavour of Miyazaki soy sauce.
Please come visit and enjoy the local cuisine of Miyazaki!
For more information about shop, please visit here → "Shinjuku Miyazaki kan KONNE"
Information
Restaurant Name
Quwanne (くわんね )
Address
Inside Shinjuku Southern Terrace,
2-2-1 Yoyogi, Shinbuya-ku, Tokyo
TEL
03-5333-7764
Business Hour
10:00 – 20:00
Closed
None
Access
3min walk from "Shinjuku Station" south exit
NOTE: Shops information such as price, cuisine contents, opening hours, closing time or additional details may be subject to change, so please be sure to check the latest information directly at the shop.
Access Map