"Japanese Dining & Bar FUGA (和風ダイニング&バー風雅)" is located on the top floor of Shinjuku Prince Hotel and will have a renewal opening on the 1st December 2017.
Based on the concept of "Tokyo GOHAN", this restaurant uses the ingredient gathered in Tokyo from various areas and seasonings that match those ingredients, etc.
This restaurant provides cuisine while utilizing the basic principles of Japanese cuisine such as Japanese beef meat which is popular among foreigners and arranging it with expressions not bound by conventionally fixed concepts. A dinner course will cost from 5,800 yen.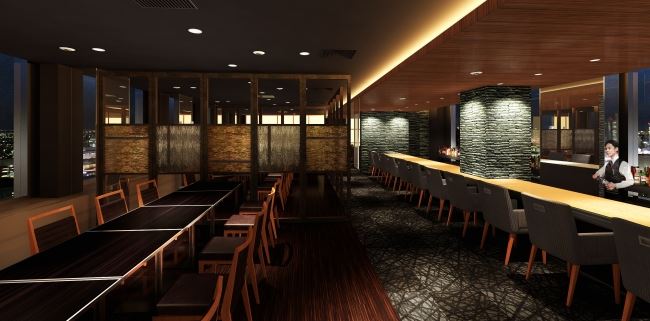 ● Lunch menu "The Sky Half Buffet"
It is a half buffet style menu where you can choose your main dish, one of 2 kinds of a dish and which is then complemented with an appetizer, salad, dessert and much more buffet style food. There is also onigiri (rice ball with salt flavour) at the buffet corner.
Cost: 2,800 yen (Mon.-Fri.) / 3,200 yen (Sat./Sun.)
(Consumption tax is included, service charge of 10% will be costed separately)
● Dinner Course "Fuga"
Through this course menu, you can taste the whole "Japan" because it uses the ingredients and seasonings of each region from Hokkaido in the north to Kyushu and Okinawa in the south.
Cost: 8,500 yen
(Consumption tax is included, service charge of 10% will be costed separately)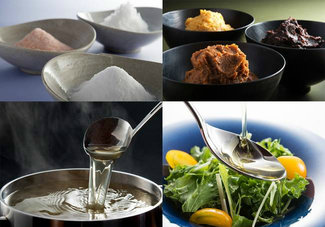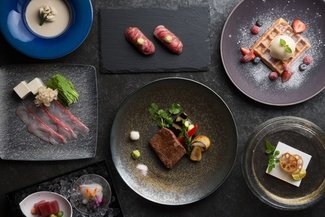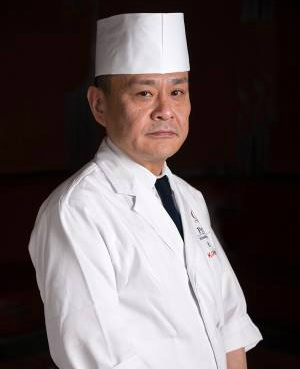 A cook of this restaurant, Mr. Keigo Okubo has the experience and skill of working in Brussels, Belgium, as an official chef of the ambassador extraordinary and plenipotentiary of "The Mission of Japan to the European Union".
With the experience of working overseas, he offers Japanese-based cuisine which is easy to accept even for foreigners.
Information
Restaurant Name
Japanese Dining & Bar FUGA (和風ダイニング&バー風雅)
Address
1-30-1, Kabukicho, Shinjuku-ku, Shinjuku
TEL
03-3205-1124 (Reservation 9:00 A.M. – 7:00 P.M.)
Business Hour
Lunch Time: 11:30 A.M.-2:30 P.M. (L.O. 2:00 P.M.)
Tea Time: 3:00 P.M.-5:00 P.M. (L.O. 4:30 P.M.)
Dinner Time: 5:30 P.M.-10:00 P.M. (L.O. 9:30 P.M.)
NOTE: Bar lounge only Fri./Sat. 11:00 P.M. (L.O. 10:30 P.M.)
Closed
Bar lounge: Sun./Public Holiday
Access
1min from "Seibu Shinjuku Station"
5min from JR "Shinjuku Station"
NOTE: Shops information such as price, cuisine contents, opening hours, closing time or additional details may be subject to change, so please be sure to check the latest information directly at the shop.
Access Map