Staff Experience Report
Hello Everyone! My name is Sunita Waiba and I am the incharge of English edition of this site. Recently, I along with my colleague Ms.Lee (Chinese incharge) visited the Shinjuku Gyoen Tea Room (新宿御苑茶室).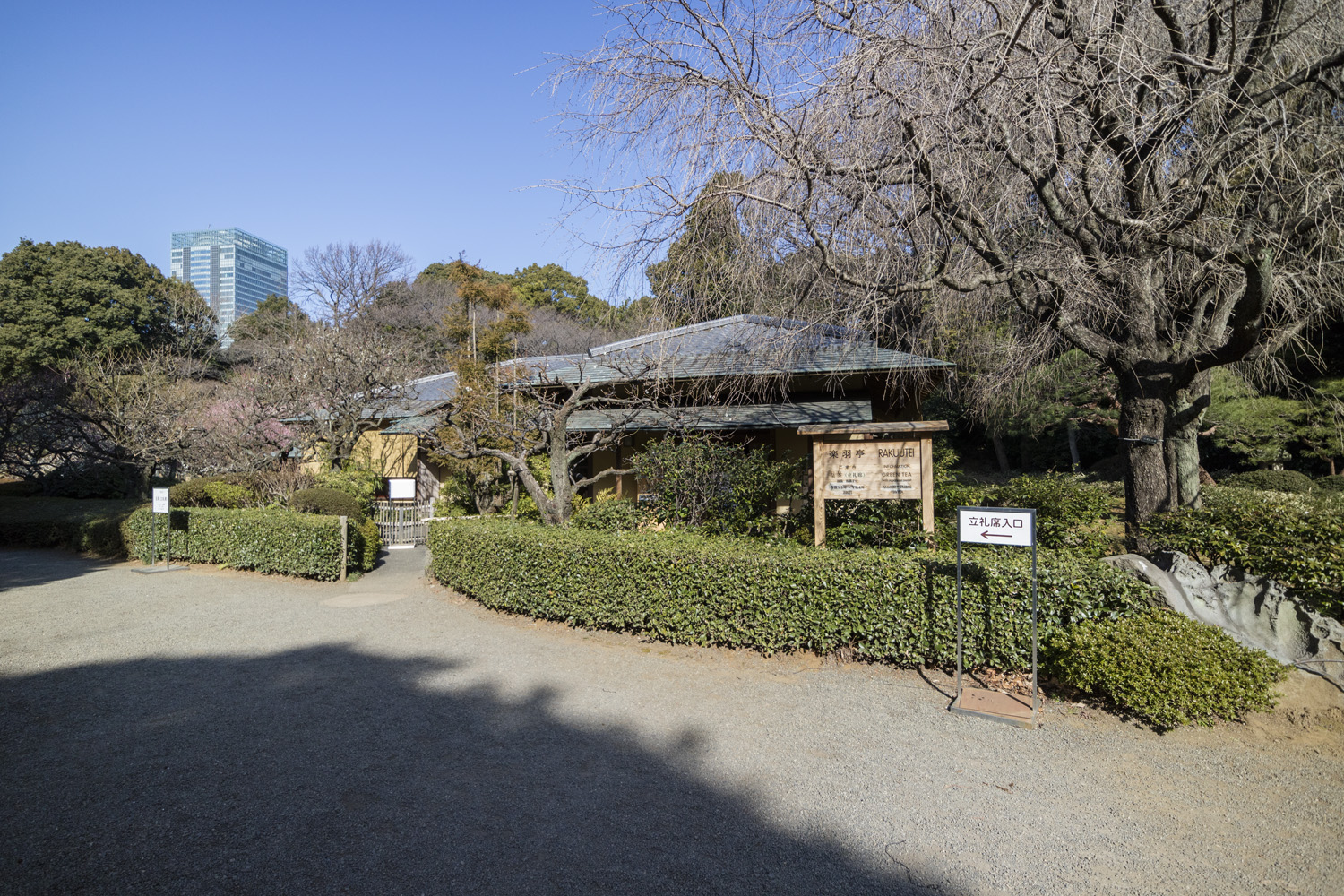 This time we visited the tea house called "Rakutei". It is a Japanese style building which has a calm atmosphere. Here you can enjoy Japanese green tea and sweets.
Tea house is surrounded by the greenery of the garden which also has a very good environment.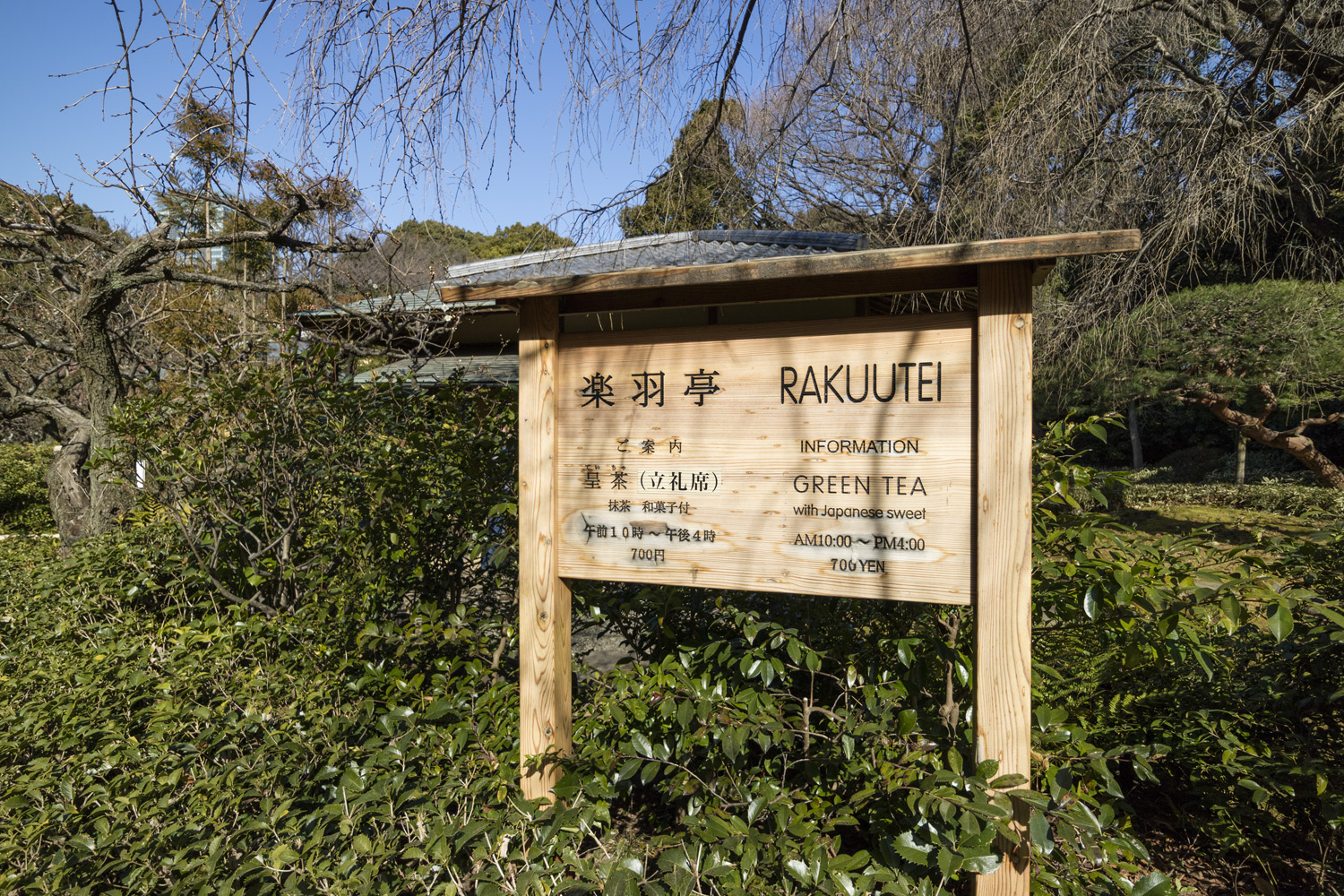 There is a ticket vending machine at the entrance of the tea room.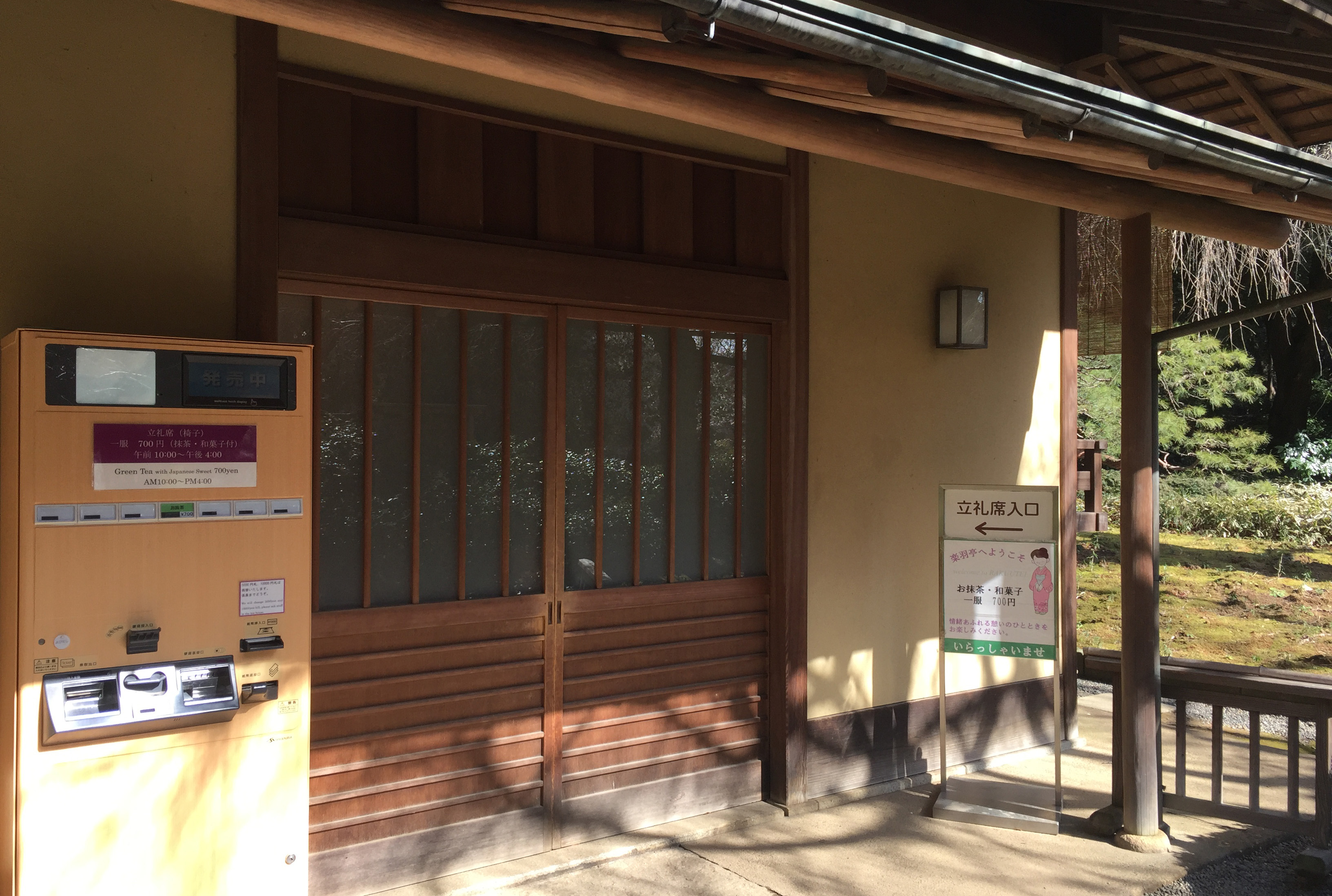 It costs 700 yen which consists green tea (1 cup) and a sweet. The ticket vending machine has also an English explanation, so that the foreign tourists can also easily understand it.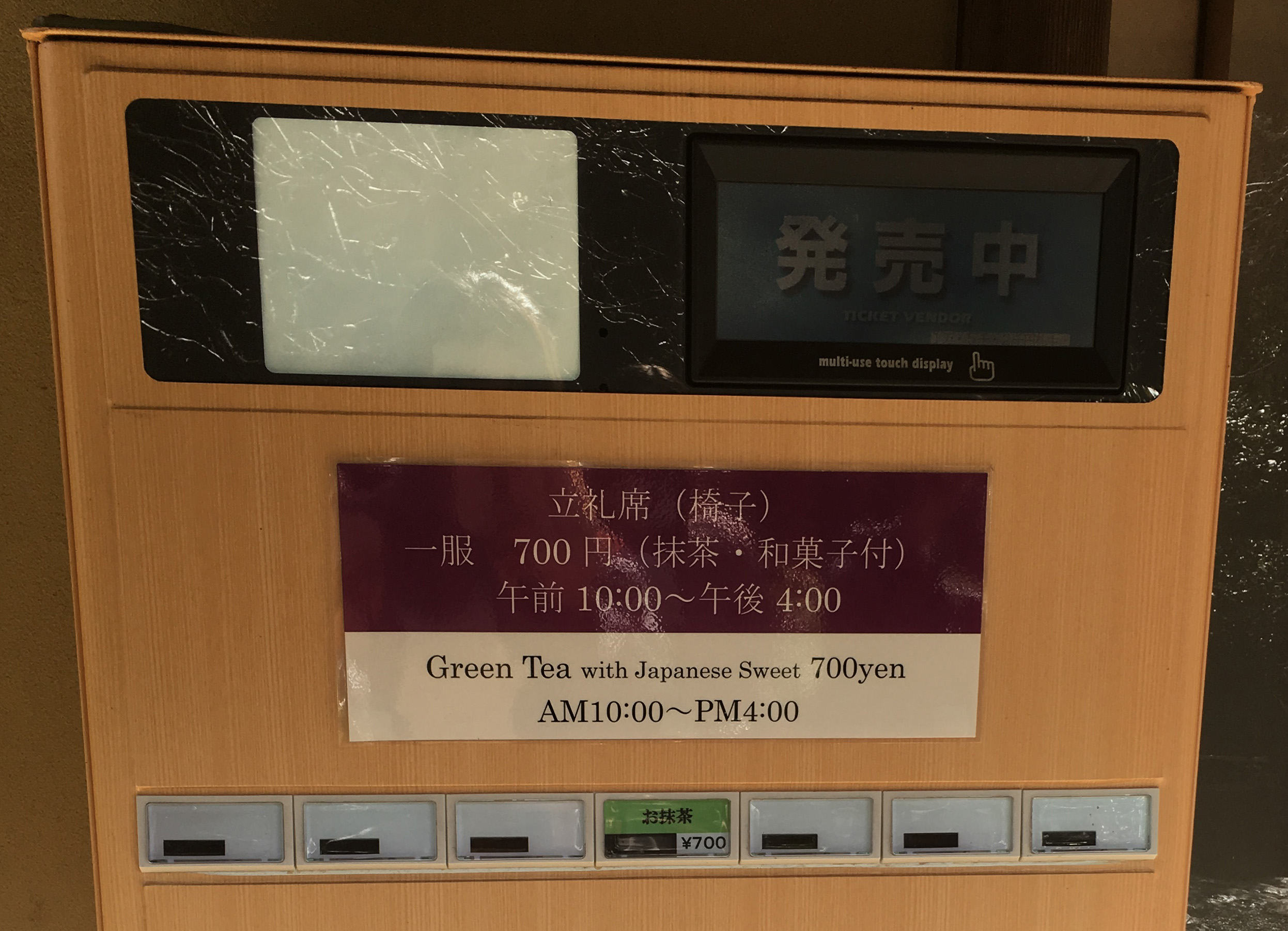 Once you entered the tea room, a woman in Kimono(japanese traditional garment) will welcome you. Inside the tea room are many seating areas and because the seats are not decided, you can seat wherever you like.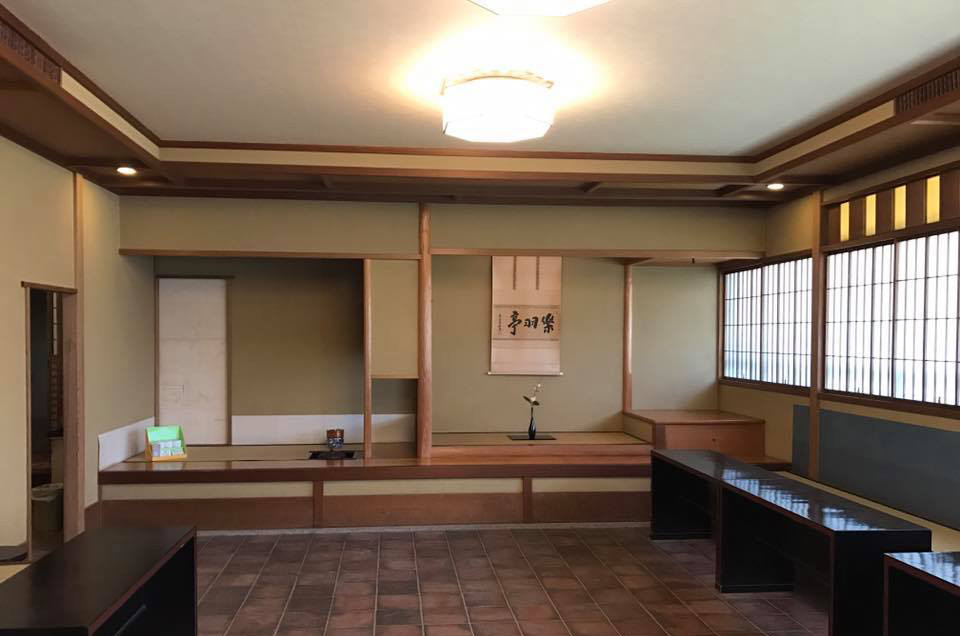 When you hand in the ticket, they will soon after bring you a sweet.
In the tea ceremony of Japan, it seems customary to eat sweets before drinking green tea. By eating sweets earlier, the sweetness slightly remains in the mouth and because of that, you can enjoy the more delicious flavor of the green tea. Also, if you drink green tea at the time when you are hungry, the stimulus to the stomach will get stronger so to relieve that burden, it seems logical to eat sweets earlier than drinking green tea.
The sweets of this tea house seems to change every season. It is in february, a plum season in Japan, that we get this beautiful light pink color "Plum sweet".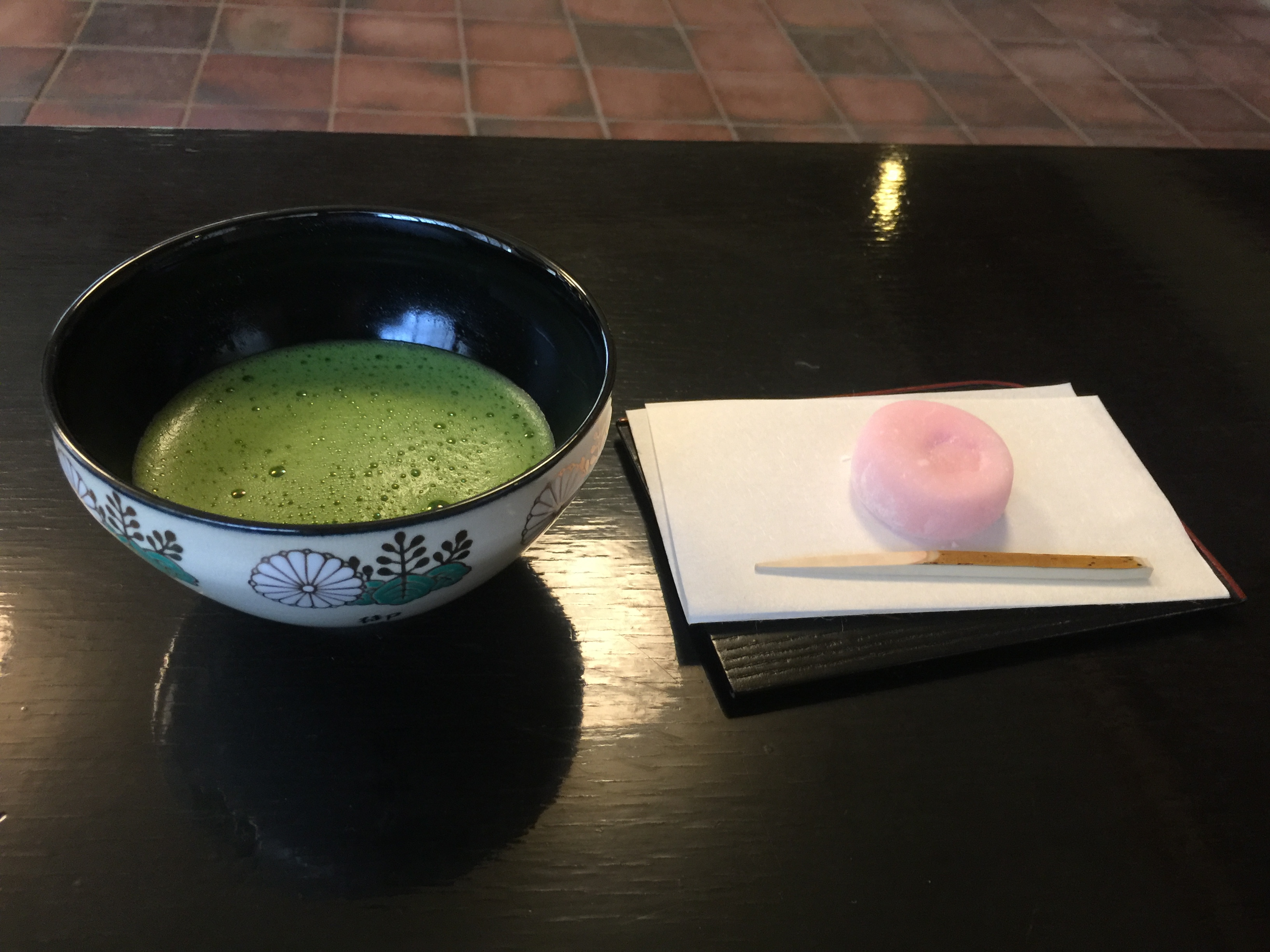 The sweet is soft with an elegant sweetness and it is very tasty!
After that, staff brought us a green tea. It tasted less bitter than we thought and could be drunk more easily.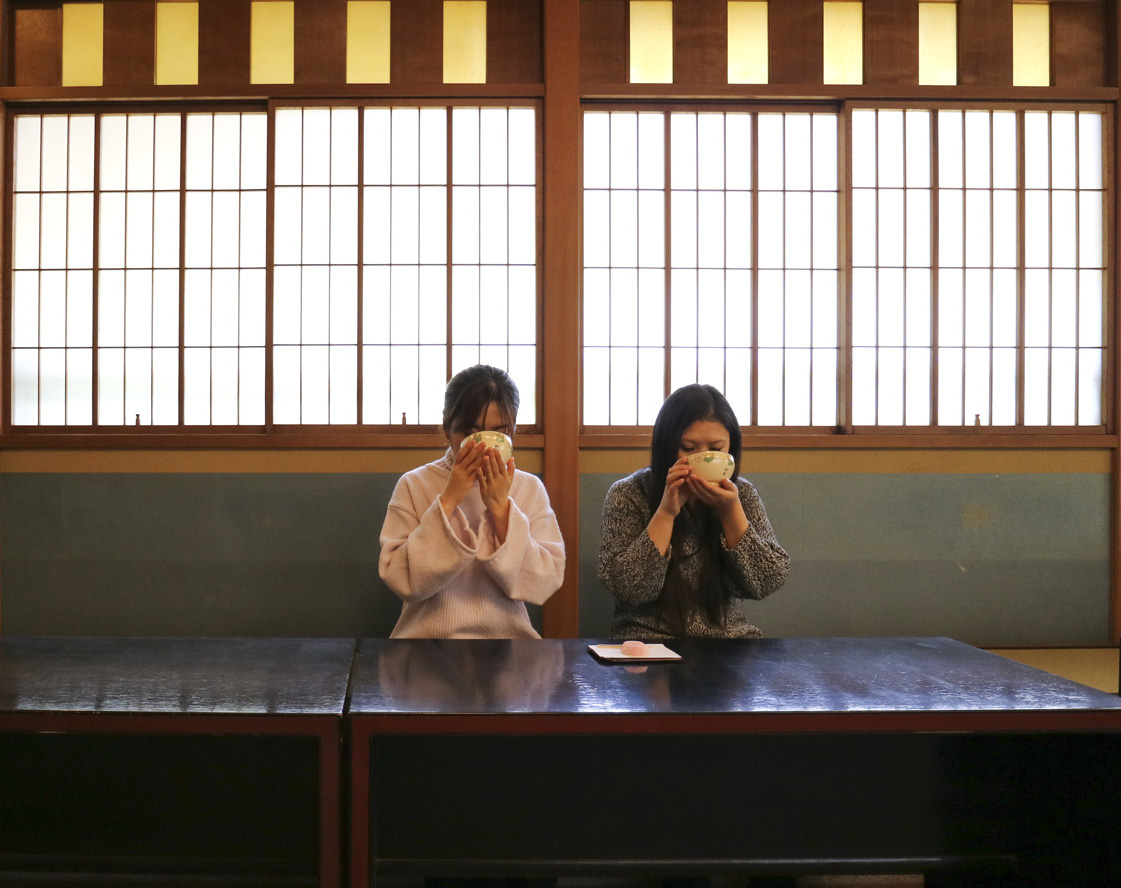 I am very glad to experiences my first tea room in such a pleasant environment and wonderful garden♪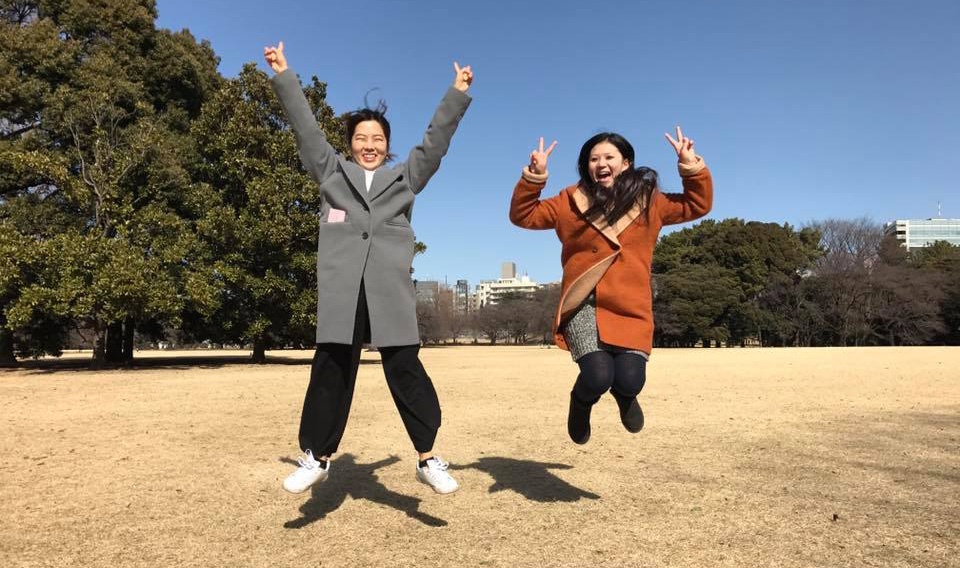 In the Japanese garden of Shinjuku Gyoen, there is a tea room called "Rakutei" and "Shotentei". Here you can also book for a tea ceremony and gathering of haiku poets. Since the operating time of the tea room is limited, please make a confirmation on the homepage.
(Written by: Sunita Waiba)
Shinjuku Gyoen
11 Naito-machi, Shinjuku-ku,Tokyo
TEL:03-3341-1461
NOTE: Facilities information such as price, opening hours, closing time etc or additional details may be subject to change, so please be sure to check the latest information directly at the official site.
Access Map