Even if it says a rental housing, there are general rentals, furnished apartments, monthly apartments and so on. Because each has its own characteristics, when choosing a room, let's choose the property that suits your lifestyle and purpose.
What is a general lease apartment?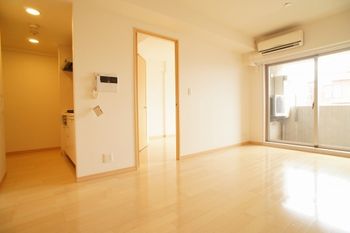 The general lease apartment requires a security deposit, key money, commission, guarantor, etc. The Commission fee is usually 1 month's rent.
There are differences according to region and property, but it is common that key money is about the equivalent of 0 to 2 month's rent and security deposit is about the equivalent of 1 to 3 month's rent.
Any remaining security deposit after settlement of expenses at the time that housing is vacated is returned to you.
When renting an apartment in Japan, you will need a Japanese guarantor but, recently, there are properties that can use the guarantee company instead of attaching a guarantor.
※ A guarantee company is a company that guarantees to pay the rent to the landlord in the event that you do not pay the rent. To use such a company, you must pay a set guarantee fee. Please consult with a real estate company.
The General Lease is recommended for a person with regards to these below circumstances.
・If you are considering a long-term lease exceeding two years.
・If you already have your own furniture and household appliances.
・If you want to customise and select new furniture for the household by yourself.
・If you have no plans in moving within the period of 2 years.
※ General rental is recommended for those people who plan to live in apartment and condominium for 2 years or long term.
★ For General Apartment/Mansion 
---
What is a furnished apartments?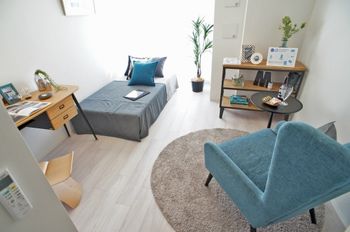 A furnished apartment is a room set with all necessary goods required for daily life such as air conditioner, bed, television, washing machine, refrigerator and other appliances.
It is a new style rental apartment which can help to reduce the initial cost which it takes at the time of moving in. It is not costly or troublesome to move, when entering or leaving.
The monthly rent is about 20-30% higher than general lease apartment. However, it doesn't necessary to pay additional expenses for moving and buying furniture or home electronics.
Since a furnished lease is an annual contract, rent is cheap and economical, compared with the monthly apartment.
It is suitable for lease within six months to two years.
It is recommended for a person with regards to these below circumstances.
・Those who want to keep the initial cost cheap, at the time of move-in.
・Mid-term transfer (etc) of the businessman.
・Those who are thinking about living alone in one or two years.
・Those who would like to try living alone.
・As a temporary residence while building or renovating home.
・Senior generation thinking of the long stay in Tokyo.
※ Recommended for people thinking about renting around half a year to 2 years. The furnished property is more advantageous than the monthly apartment rent.
★ For Furnished Apartment/Mansion 
---
What is the monthly apartments?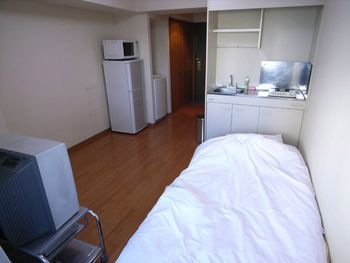 The charm of a monthly apartment is that you can contract in a short time according to purpose and lifestyle.
Furniture, household appliances, and more, are all available at the time of moving, so it is possible to move in with only one bag. Besides that, deposit, key money, and guarantor are also unnecessary. However, it becomes a monthly contract, the rent will be about 2.5 times to 3 times that of general rental.
The minimum length of stay is at least one month. However, after the initial month, you can extend your lease on a weekly or daily basis.
If you want to use it as a short term rental apartment from 1 month to half a year, it is much better than a business hotel.
It is recommended for a person with regards to these below circumstances.
・For business trips, training of business men.
・As a base for job hunting for university students.
・Office workers, foreigners, temporary returnees for the purpose of staying in the short to medium term.
・For short-term stays of business trips or training or university entrance examination.
・As a company house or employee dormitory.
・As a small office of independent entrepreneurs.
※ Recommend to those who think about staying about from a month to half year. The rent will be expensive if this time exceeds longer than half a year.
★ For Monthly Mansion