The first store of the "CHEESE KITCHEN RACLER" can be found in Shibuya Hikarie and the second one can be found in Ginza, now there is a third branch in the Takashimaya Times Square, Shinjuku!
It is ALL DAY dining which you can use for a wide range of scenes, with lunch time prepared food with hot-melt cheese fondue salad and buffet style freshly baked bread.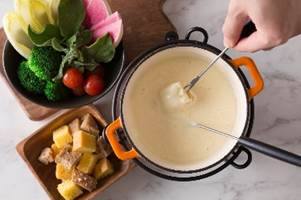 A thick and hot-melting cheese "Raclette", applied to the top of the baked vegetables and meat, is the most popular and is part of the special menu of the stores found in Shibuya and Ginza. You must see how the melting cheese falls down when it applies to your dish.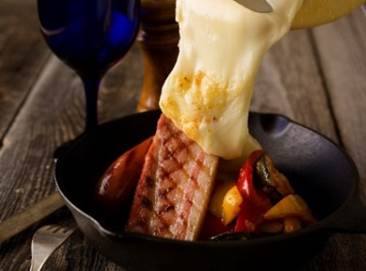 For Lunch Time, in additional to Raclette, you can also enjoy which provides a mini size cheese fondue salad and buffet style freshly baked bread. There is a variety of bread to choose from which bring out the taste of cheese. A main dish + cheese fondue salad and a bread buffet will cost you from 1,200 to 2,200 yen.
For tea time, you can select from four types of menu, with ingredients made from homemade cheese soft ice cream, smooth thick cheese and seasonal ingredients. Cheese soft cream will cost 680 yen and the Strawberry cake parfait in cheese soft cream will cost 800 yen.
For dinner time, you can select from forty kinds of meals a la carte menu. There are also many other kinds of set menus and party plans which are unique to this Shinjuku store.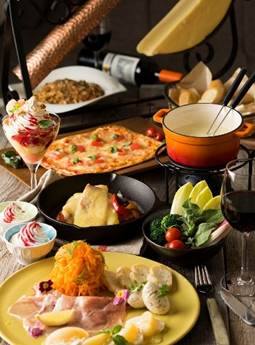 Raclette course will cost 4000 yen.
・4 kinds of assorted cheese appetizer
・Super Bowl Salad of frozen blue cheese
・Freshly baked bread with buffet order
・Raclette meat & vegetables
・Cheese shop's meat sauce burned parmigiano
・Cheese soft cream ~ raclette classic ~
* Cheese fondue plan is also available.


Reservation
CHEESE KITCHEN RACLER新宿


ジャンル:チーズ専門店
アクセス:JR新宿駅 徒歩3分
住所:〒151-0051 東京都渋谷区千駄ヶ谷5-24-2 タカシマヤタイムズスクエア13F(地図)
姉妹店:CHEESE KITCHEN RACLER銀座  | Cheese Kitchen RACLER 渋谷
ネット予約:CHEESE KITCHEN RACLER新宿のコース一覧
周辺のお店:
ぐるなび 新宿×カフェ
情報掲載日:2018年1月11日
Information
Restaurant Name
CHEESE KITCHEN RACLER (チーズキッチン ラクレ)
Address
Tashimaya Times Square 13F,
5-24-2 Sendagaya, Shibuya-ku, Tokyo
TEL
For reservation only 050-3184-4090
Business Hour
Lunch Time 11:00-15:00
Cafe Time 15:00-17:00
Dinner Time 17:00-23:00 (LO 22:00)
Closed
Same as Takashimaya Times Square
Access
325m from "Shinjuku Station"
NOTE: Shops information such as price, cuisine contents, opening hours, closing time or additional details may be subject to change, so please be sure to check the latest information directly at the shop.
Access Map