The city's oasis "Shinjuku Gyoen (新宿御苑)" is a popular spot for many foreign tourists as well as local Japanese people who come to seek healing.
Shinjuku Gyoen was completed in 1906. Originally it was built as a garden of the imperial family, but later the garden became open to the public as "National Park Shinjuku Imperial Gardens". During the cherry blossom seasons, you can enjoy 1500 cherry trees with about 50 species of cherry blossoms such as Prunus yedoensis, Kanzakura, Higanzakura, etc.
With a total area of 58.3 ha, there are three distinct styles of garden, varying from French, English and Japanese.
Scenery of Shinjuku Gyoen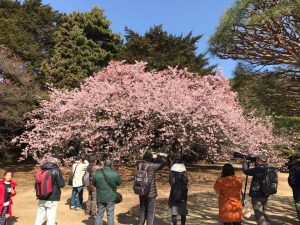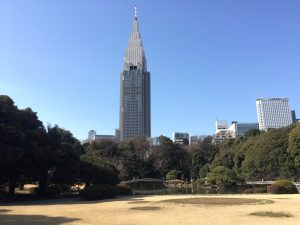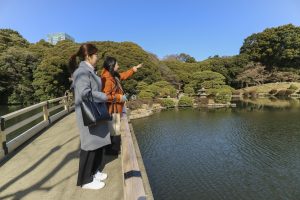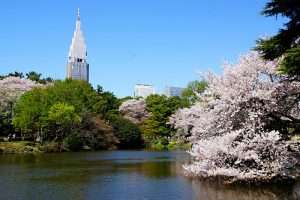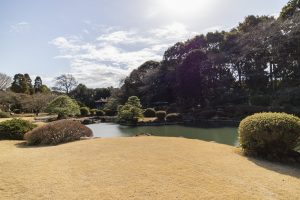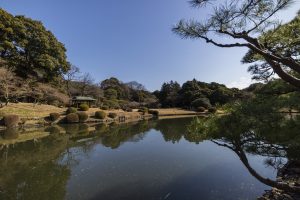 Among them, "The Tea Room (Chashitsu)" and "A Large Greenhouse" is most popular amongst foreigners.
The tea room is inside a plum-grove section of the Japanese garden, where you can enjoy the Japanese green tea and sweets in a calm atmosphere.
Matcha (Green Tea) experience in the tea room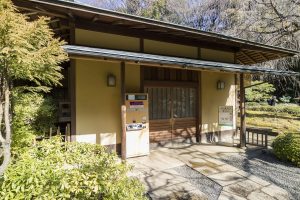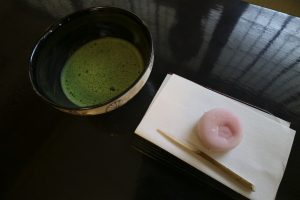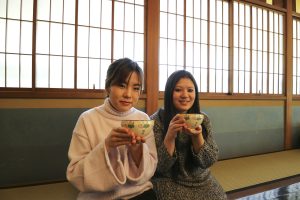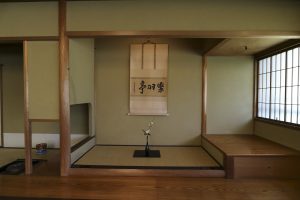 For experience report of Tea Room, please visit here ☞ Shinjuku Gyoen Tea Room Experience report
Large Greenhouse
A large greenhouse near the Okido gate is a glass enclosed greenhouse. In this greenhouse, about 500 kinds of southern country plants including papaya and banana are cultivated within an area of approx. 2,750㎡ and a height of about 15m.
The entrance fee of this garden costs 200yen, which also includes the entrance fee of a large green house. So, don't miss to see it if you visit Gyoen.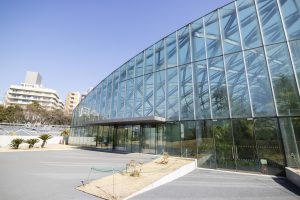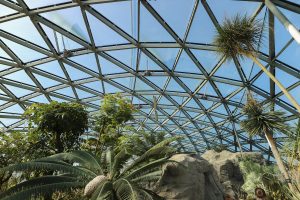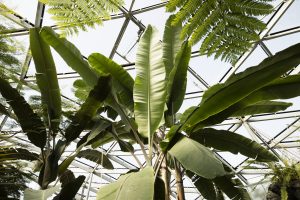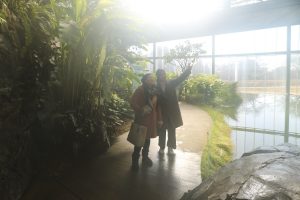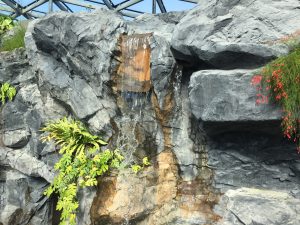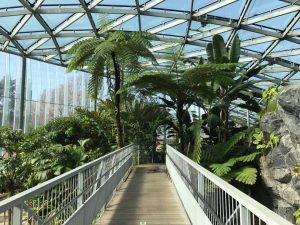 It is a sightseeing spot of Shinjuku where you can get close to nature and take on hiking while in the big city.
Please take your time and enjoy these walks on a nice sunny day!
Information
Address
11 Naito-machi, Shinjuku-ku, Tokyo
TEL
03-3350-0151
Opening Hour
9:00-16:00 (Gate close at 16:30)
Closed
Monday
Admission Fee
•Adults 200yen, Elementary and junior high school students 50yen, Infants Free of charge
•Group discount applies to a party of 30 persons or more. No reservations are necessary.
(Adults 150yen, Elementary and junior high school students 25yen)
•Coin lockers are available around Shinjuku Gate, Okido Gate and Sendagaya Gate.
(Small/Medium 300yen Large 500yen)
URL
http://www.env.go.jp/garden/shinjukugyoen/
NOTE: Facilities information such as price, opening hours, closing time or additional details may be subject to change, so please be sure to check the latest information directly at the official site.
Access Map